'Top Gun: Maverick' Looking To Cast Son Of Goose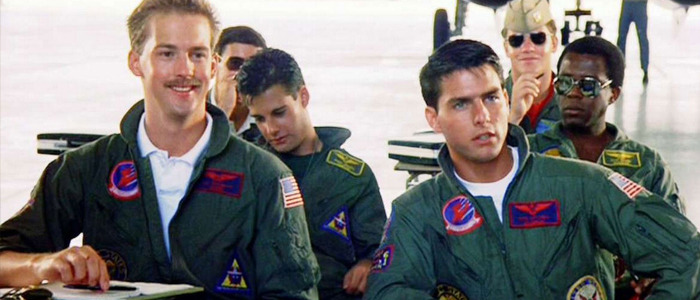 After years of teases and loose plans, Top Gun: Maverick is finally happening. We know Tom Cruise is coming back to reprise the lead role, but now we've learned this sequel will feature Pete "Maverick" Mitchell coming face to face with the son of Nick "Goose" Bradshaw, Maverick's former flying partner who was played by Anthony Edwards in the first film. Read the current list of frontrunners for the role of Goose's son below.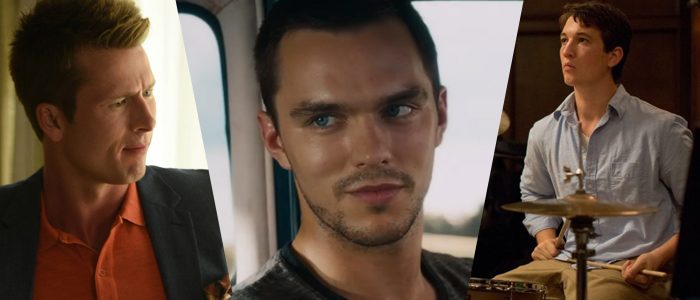 The Hollywood Reporter says that the search has been narrowed down to three actors: Miles Teller (Whiplash), Nicholas Hoult (Mad Max: Fury Road), and Glen Powell (Everybody Wants Some!!). There aren't any details about exactly what role Goose's son will play in the film, but considering what happened to his father in the original, there's the potential for some heavy drama between the young man and Maverick.
In the original Top Gun, Anthony Edwards' Goose was the perfect wingman for Maverick: unfailingly supportive, quick with a joke, and excellent at his job. But around the film's halfway point, Maverick and Goose are participating in a training exercise that goes wrong. Their aircraft gets caught in another plane's jet wash, and Maverick goes into an unrecoverable flat spin. Goose crashes into their canopy as he ejects, but Maverick survives and blames himself for Goose's death. He spends the back half of the movie traumatized by the experience, and the film finally ends with him overcoming the trauma, saving the day in a dogfight with enemy pilots, and throwing Goose's dog tags into the ocean.
Goose's son, who briefly appears as a young child in the original along with Meg Ryan as Goose's happy-go-lucky wife, confronting Maverick about his father's death makes a lot of sense, and I wouldn't be remotely surprised to see them team up by the end to overcome whatever larger obstacle this film throws into the plot. Personally, I hope the kid gives Maverick shit for casually tossing his dad's dog tags into the water all those years ago. ("Hey jerk, I wanted those!")
Of the three contenders, I personally think Glen Powell is the best fit for this part. He's previously shown that same easygoing vibe that Edwards had in the original, and he has the range to pull off anything this character would require. Hoult, who's been in films like the X-Men movies and Warm Bodies, would be my second choice, with Miles Teller pulling up an extremely distant third. But I fear Teller may get the part because he's already worked with director Joseph Kosinski on the firefighter drama Only the Brave.
Top Gun: Maverick will also see the return of Val Kilmer's Iceman. Filming is underway now.