'Westworld' Season 2 Finale Ratings Were Down 30% Compared To Season 1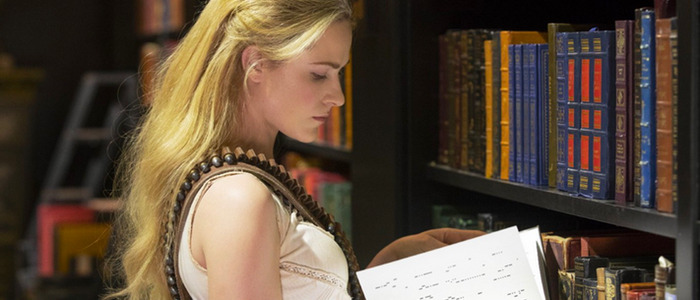 Audiences apparently weren't in the mood to bring themselves back online to watch the Westworld season 2 finale. A new report indicates that 30% fewer viewers watched the season 2 finale compared to season 1. Where did the audience go? Perhaps they escaped to the Valley Beyond.
Westworld season 2 was clearly polarizing for many fans. The show changed up its approach considerably in its second season, going into weird, unexpected directions. Perhaps it went too far. According to Variety, the epic, feature-length Westworld season 2 finale drew considerably less viewers than the season 1 finale:
"Sunday's finale nabbed 1.6 million viewers and a 0.6 rating in adults 18-49 in the Nielsen Live+Same Day ratings. That is even with the episode that aired last week, but down approximately 30% in total viewers and 40% in the demo from the Season 1 finale in 2016, which drew 2.2 million viewers and a 1.0 rating. Furthermore, Season 2 of the show has averaged a 0.6 rating and 1.6 million viewers per episode in Live+Same Day. That is down approximately 14% in total viewers and 23% in the key demo from Season 1, which averaged 1.8 million viewers and a 0.8 rating."
What could account for this sophomore slump? Many things. Perhaps fans just got tired of all the twists and turns. Perhaps the show became too confusing. Westworld season 1 likely averaged more viewers because it was something fresh and new. It's hard to recapture the excitement of a brand new series, and when so much of your show is based on puzzle-solving and endless mystery, audiences may start to get weary. I know there are plenty of Westworld fans on Reddit who live and die for the show's enigmas, but average viewers might have grown tired of all this nonsense.
However, it's also possible that some viewers waited to watch the finale after it aired. In this brave new world of streaming content, ratings aren't what they used to be. Viewers don't simply stick to a specific air date – they tend to consume their entertainment after the fact. Anyone with an HBOGo account can simply watch the Westworld season 2 finale whenever the heck they want. HBO seems to be taking this into consideration, and assumes that season 2 "will average 10 million viewers per episode when the final numbers are calculated." In contrast, season 1 averaged 13.2 million viewers per episode.
The overall reaction to Westworld season 2 was mixed. It garnered mostly positive reviews, but as the season soldiered on, more and more viewers seemed to be growing tired of the game the show was playing. The epic season 2 finale left many scratching their heads, wondering just what the hell was going on. Despite all this, Westworld remains a big hit for HBO. It's also one of the few shows they have right now that generates massive buzz – the other primary example being Game of Thrones. But Game of Thrones is ending soon, and until HBO gets all their Game of Thrones spin-offs off the ground, they'll need something to fill that void. Which means you can count on Westworld sticking around for a while.