Vin Diesel's 'Bloodshot' Adds 'Dawn Of The Planet Of The Apes' Star Toby Kebbell To Cast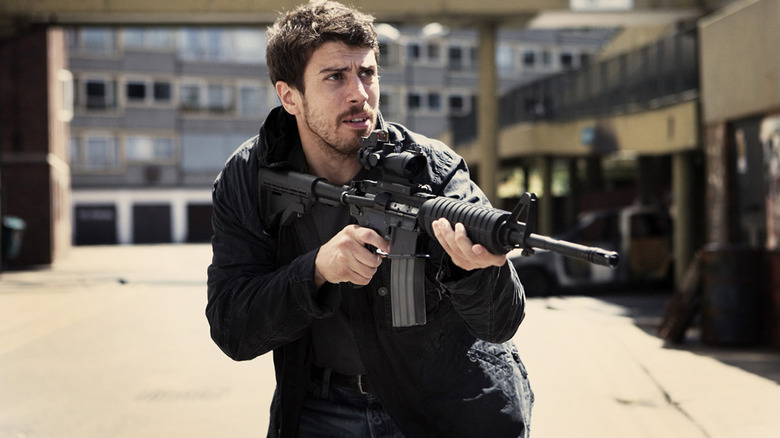 Toby Kebbell is the latest actor to join Vin Diesel in the Bloodshot cast. Sony's comic book adaptation is collecting some of Hollywood's most talented character actors, with Kebbell joining the likes of Baby Driver breakout Eiza Gonzalez, Outlander's Sam Heughan, and Michael Sheen in the sci-fi action flick.
Sony has cast Dawn of the Planet of the Apes and Kong: Skull Island actor Toby Kebbell in Bloodshot, according to Variety. Vin Diesel is headlining the feature film adaptation of the Valiant comic book created in 1992 by Kevin Van Hook, Don Perlin, and Bob Layton.
Diesel, who was cast in the superhero movie in March, stars as a mortally wounded soldier who is resurrected with cutting-edge nanotechnology. Bloodshot is tasked with rounding up superpowered outcasts known as "harbingers," but soon rebels against his corporate masters.
Kebbell's role is not specified, nor are the roles of his other co-stars Gonzalez, Heughan, and Sheen, who joined the cast last month. But with Kebbell's history of playing unhinged villains (often in mo-cap), it's possible he will play a fellow soldier who hunts down the hero at the behest of their corporate masters. Kebbell is a talented character actor whose enthralling work in live-action and motion-capture is severely underrated. He could easily play one of the "harbingers" who ally with Bloodshot.
Bloodshot will be directed by Dave Wilson, Deadpool director Tim Miller's partner at Blur Studio, with a script by Oscar-nominated Arrival screenwriter Eric Heisserer. Deadline has described the film as being "in the tone of the classic 1980s tentpoles like Robocop, Terminator and Total Recall," which sounds good to us. Naturally, Sony is eyeing the sci-fi series as its next cinematic franchise. The studio already has plans in place to expand the film into a shared universe built around other Valiant comic book characters.
Sony hopes to start shooting Bloodshot in July. There is no release date yet set.