'Beautiful Boy' Trailer: Timothée Chalamet And Steve Carell Struggle With The Ugliness Of Drug Addiction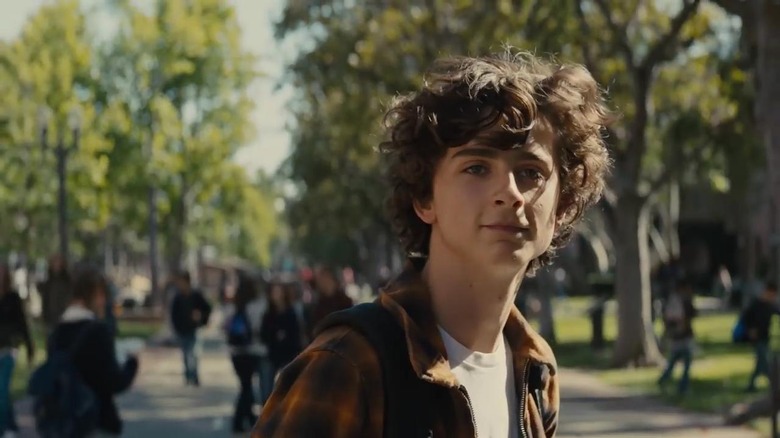 Timothée Chalamet follows up his stellar breakout year with what looks to be another riveting performance in the (appropriately titled) biographical drama, Beautiful Boy. Chalamet stars opposite Steve Carell in the heartrending drama about a father watching his son struggle with methamphetamine addiction, which threatens to upend their rosy, suburban lives. Now, a month after Amazon Studios teased a buzzy scene between the two acting heavyweights, the first Beautiful Boy trailer has been released.
Beautiful Boy Trailer
After Chalamet became the breakout star of Luca Guadagnino's acclaimed 2017 film Call Me by Your Name, Hollywood waited with baited breath to see what his follow-up to his raw and devastating Oscar-nominated performance would be. And it looks like Beautiful Boy will live up to those high expectations.
Directed by Oscar-nominated Belgian director Felix Van Groeningen, Beautiful Boy is based off the memoirs of David Sheff and his son Nic Sheff, titled Beautiful Boy: A Father's Journey Through His Son's Addiction and Tweak: Growing Up on Methamphetamine, respectively. The film chronicles the addiction and eventual recovery of Nic (Chalamet) as his father David (Carell) watches helplessly. Beautiful Boy also stars Maura Tierney and Amy Ryan.
Amazon was very wise to release a brief teaser last month centered around one gripping scene between Chalamet and Carell, which takes the center state in the trailer again. It's a scene fraught with resentment and tension that — if Beautiful Boy gets an Oscar buzz — will definitely earn Chalamet and Carell the bulk of awards attention.
"I'm attracted to craziness and you're just embarrassed because I was like, this amazing thing, like your special creation or something and you don't like who I am now," an unhinged Nic says to his father, David, in the scene. "Who are you, Nic?" his father demands. He responds: "This is me, dad. This is who I am."
Here is the official synopsis for Beautiful Boy:
Based on the memoir "Beautiful Boy" by David Sheff and "Tweak" by his son, Nic Sheff, Beautiful Boy chronicles the heartbreaking and inspiring experience of survival and recovery in a family coping with addiction over many years.
Beautiful Boy opens in theaters on October 12, 2018.