Russell Crowe To Play Fox News Founder Roger Ailes In Showtime Limited Series 'The Loudest Voice In The Room'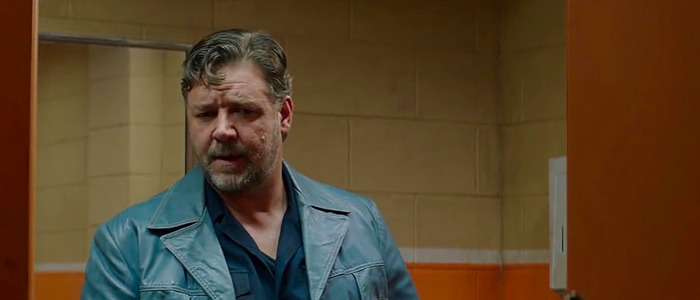 Russell Crowe is headed to TV for a new Showtime limited series focused on Fox News founder Roger Ailes. Ailes forever altered the political landscape with his polarizing news network, and later resigned amid sexual harassment allegations. Needless to say, this project is bound to be controversial.
Roger Ailes was a hero to some, and a villain to others. In 1996, Fox owner Rupert Murdoch enlisted Ailes to launch a cable news network. That network would become Fox News, and we all know how that turned out: great for hardline conservative voices and your easily manipulated elderly parents, bad for everyone else. Now, Ailes' controversial life will get the TV biopic treatment, with Russell Crowe playing the infamous television executive. Crowe will star as Ailes in an adaptation of Gabriel Sherman's book The Loudest Voice in the Room.
The eight-episode series will focus on the last decade of Ailes' life, "while also flashing back to key moments in his career, including his meeting with Richard Nixon on The Mike Douglas Show that both put him on the political path he became known for, as well as the sexual harassment accusations that would lead to his downfall."
Ailes ruled supreme at Fox News until 2016, when he resigned amid a flurry of sexual harassment allegations. Since at least 2014, allegations against Ailes were public, but he remained with Fox until the outcry became overwhelming. In 2016, Fox News anchor Gretchen Carlson filed a sexual harassment lawsuit against Ailes. Almost immediately, six more women came forward to claim Ailes sexually harassed them. Not long after that, Fox News anchor Megyn Kelly said Ailes made "unwanted sexual advances toward her." All of these accusations culminated in Ailes' July 21, 2016 resignation from Fox News (receiving $40 million in an exit agreement in the process). After his resignation, Ailes became an advisor to Donald Trump's presidential campaign. Ailes died in May 2017 after falling and hitting his head.
The Showtime adaptation of Sherman's book "will be told through multiple viewpoints and aims to shed light on the psychology of Ailes and how the political process influenced him so much in his career." Spotlight director Tom McCarthy and Jason Blum will produce the series, with the first episode co-written by McCarthy and Sherman.
"In many ways, the collision between the media and politics has come to define the world we live in today," said David Nevins, President and CEO of Showtime Networks "We've seen this phenomenon depicted on screen as far back as the story of Charles Foster Kane, and it finds contemporary embodiment in the rise and fall of Roger Ailes. With Russell Crowe in the lead role, this limited series promises to be a defining story for this era."
Crowe can deliver powerful performances, and I'm curious to see what he does in this role.