'Sharp Objects' Season 2: Gillian Flynn On The Possibility Of A Second Season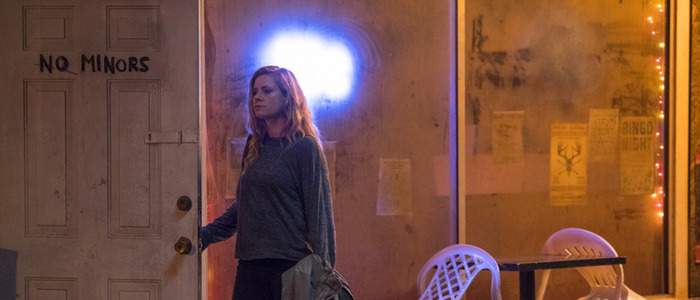 Once, it would've been safe to assume that HBO's upcoming adaptation of Gillian Flynn's novel Sharp Objects would only last one season. The show is set to cover the entirety of Flynn's book, leaving little room for Sharp Objects season 2. But according to Flynn, season 2 could very well happen. Whether or not that's a good idea remains to be seen.
I'm almost done watching Sharp Objects in anticipation of my review, and I'm loving it so far. The adaptation, created by Marti Noxon and directed by Big Little Lies helmer Jean-Marc Vallée, is haunting, disturbing, and features yet another brilliant performance from Amy Adams. The series covers the entirety of Gillian Flynn's 2006 novel, which might suggest it couldn't go on for more than one season. But in a THR interview, Flynn suggested that a Sharp Objects season 2 isn't out of the question.
"My characters always go on in my imagination," the author said. "They have full working lives in there, and I keep in touch with all of them...I would never say no [to another season]. I know exactly what happens to them."
It's worth noting that Flynn is saying she wouldn't be against a second season, but that doesn't mean a second season is happening. And yet, a second season wouldn't entirely be unheard of for HBO. In 2017, HBO adapted Liane Moriarty's novel Big Little Lies into a miniseries. The original plan was for Big Little Lies to be a one-season affair. But the reviews of the show were so overwhelmingly positive, and the star-studded cast had such a good time working together, that HBO decided to go ahead and order a second season.
The same thing could happen to Sharp Objects. And if Flynn is willing to go along with that, and offer story advise, that might not be such a terrible idea. At the same time, there's nothing wrong with letting Sharp Objects be its own self-contained thing. One season might be all the story needs. During a Q&A at the ATX Television Festival in Austin (via TV Guide), star Amy Adams seemed content to have Sharp Objects be a limited series. "If you go back and read Sharp Objects, the internal monologue of Camille is almost impossible to capture in a 90-minute story, so it's so well suited to this," the actress said. "I think [the limited series] is the near future of storytelling."
Time will tell if HBO decides to give Sharp Objects another season.
Sharp Objects premieres on HBO July 8, 2018.
Sharp Objects
Reporter Camille Preaker returns to her small hometown to cover the murder of one preteen girl and the abduction of another. Trying to put together a psychological puzzle from her past, she finds herself identifying with the young victims a bit too closely.