'Westworld' Season 2 Finale Featurette Goes Behind The Scenes To The Valley Beyond, Plus: When To Expect Season 3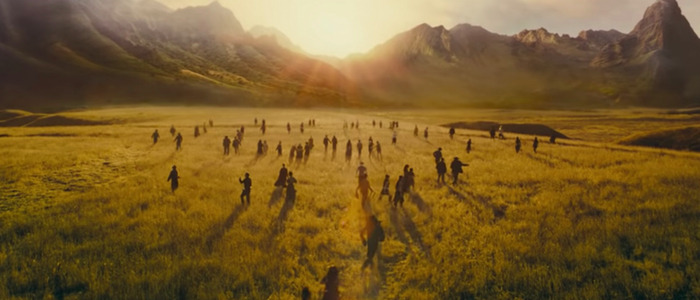 Westworld season 2 has come to an end, and it's likely that people are going to be talking about the season finale for a long time. A new Westworld season 2 finale featurette takes you behind-the-scenes of last night's episode, offering up some answers to lingering questions. Plus: Westworld co-creator Jonathan Nolan offers a hint about when we can expect to see Westworld season 3.
Westworld Season 2 Finale Featurette
If the Westworld season 2 finale left you scratching your head, you might want to watch this new behind-the-scenes video. We've covered a lot of the ground here in our feature "What The Heck Is Going On In The 'Westworld' Season 2 Finale?", but if you're looking for more answers, the cast and crew is here to help. The most interesting elements of this video focus on the behind-the-scenes info. For instance: while you may not be able to slip into the heavenly Valley Beyond, you can visit the shooting location. It's an area known as The Pinnacles, located in Nambung National Park in Australia. You can see it on the map below: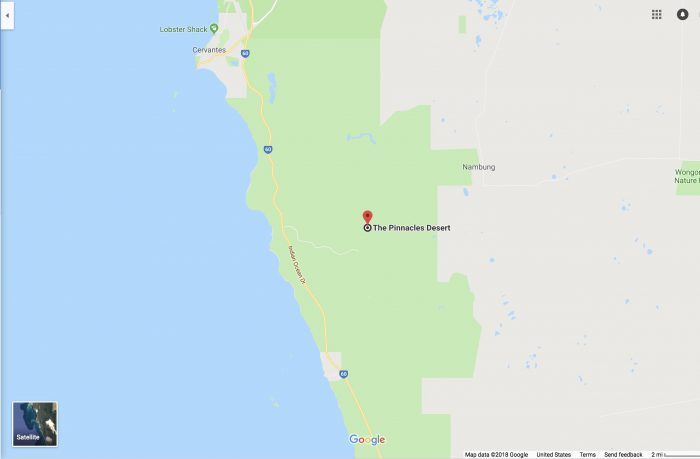 The crew behind Westworld sought out a unique location, and they indeed found it – the landscape is full of jutting rock formations created by water from millions of years ago. We also learn the official name of the doorway that opens up into the Valley Beyond: The Flaming Door.
Beyond this, co-creator Lisa Joy reveals that one of the episode's biggest twists – Evan Rachel Wood's Dolores inhabiting the body of a host robot recreation of Tessa Thompson's character Charlotte Hale – was something they had been planning "for a long time." Thompson reveals she went back and rewatched season 1 to study Evan Rachel Wood's performance, and that Wood actually sent her voice memos of herself saying certain words so Thompson could get Wood's cadence down. This definitely paid off – Thompson's impression of Wood's voice was eerily spot-on. Thompson also talks about how she spoke with Wood about getting Dolores' body language down. Best of all, though, is that Thompson provides us with the official name of the Dolores/Charlotte Hale robot: Halores.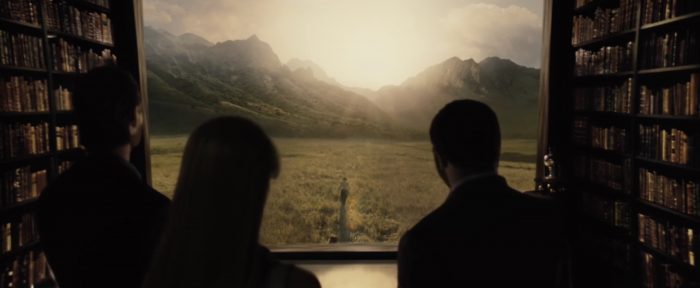 Westworld Season 3
Elsewhere in Westworld season 2 wrap-up land: co-creator Jonathan Nolan talked to EW about when we could expect to see Season 3. "There's going to be a bit of a wait for a third season," Nolan said, "but we want to surprise and hopefully delight people with the way things progress."
EW then pressed Nolan to explain what he meant by "a bit of a wait" – could this mean we might not see season 3 until 2020, rather than 2019? Nolan didn't give a definitive answer but said:
"We're still talking it through, honestly, with our friends at HBO, and with the cast and the crew. We want to take the time to make every season as exciting as possible. And we have an enormous challenge going into season 3 with the worlds that we're building going forward. We want to make sure we have the time to do that right."
I honestly wouldn't be surprised if Westworld doesn't return until 2020. HBO has their other big show, Game of Thrones, returning in 2019. As a result, they might want to hold off on Westworld.