AMC Orders More Historic Horror With 'The Terror' Season 2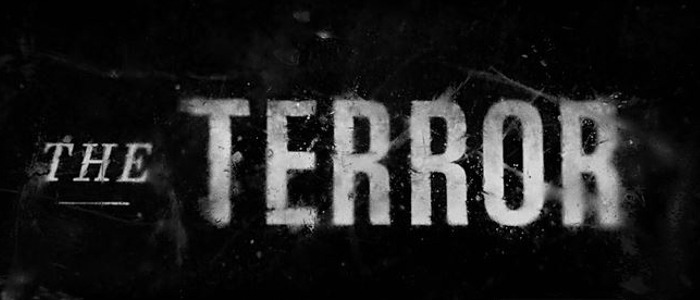 AMC has given the go-ahead to The Terror season 2. Season 1 was adapted from Dan Simmons' novel of the same name, but AMC will now turn the series into an anthology show. Each season will focus on a new terrifying (and apparently historic) scenario. The Terror season 2 will be set in America during World War II.
If you missed AMC's The Terror, you missed one of the best shows of 2018. It was a spooky, well-acted, wholly cinematic experience, loaded with drama and, well, terror. While reviewing the show, I had assumed it would be self-contained – a one and done, as it were. The series was adapting Simmons' novel and the first season covered the entire book, which focused on Sir John Franklin's doomed expedition to the Arctic. Since this story was based partially in history, it's not really a spoiler to say things don't turn out well for the men of the voyage, and there's almost no one left to lead a second season. But AMC has found a way around that: they're turning The Terror into an anthology series, which each new season telling a new terrifying story.
The Terror season 2 "will be set during World War II and center on an uncanny specter that menaces a Japanese-American community from its home in Southern California to the internment camps to the war in the Pacific." The historic internment camp storyline will no doubt seem extra timely in light of events going on in America as of the writing of this story.The Terror season 1 creator David Kajganich and showrunner Soo Hugh are not returning for this second season – something Hugh had previously announced:
"Dave and I aren't coming back for Season 2 by our choice. We're just really excited to see what AMC does with what we've done. I'd like to go onto a smaller canvas [for my next project]. We're both exhausted."
Alexander Woo, one of the show's executive producers, will serve as showurnner for season 2, from an idea by executive producer Max Borenstein. Filmmaker Ridley Scott remains an executive producer as well.
"I'm deeply honored to be telling a story set in this extraordinary period," said Woo. "We hope to convey the abject terror of the historical experience in a way that feels modern and relevant to the present moment. And the prospect of doing so with a majority Asian and Asian-American cast is both thrilling and humbling."
Borenstein added: "As a history-buff and genre geek (not to mention a conscious American today), it's clear that truth is always scarier than fiction...This season of The Terror uses as its setting one of the darkest, most horrific moments in our nation's history. The Japanese-American internment is a blemish on the nation's conscience — and one with dire resonance to current events. I'm thrilled that AMC is giving us the chance to use that darkness as the inspiration for what I hope will be a trenchant, terrifying season of TV."
The Terror returns to AMC in 2019 with 10 new episodes. I can't wait.