Win 'Terminal' On Blu-Ray Along With A Poster Signed By Margot Robbie And Simon Pegg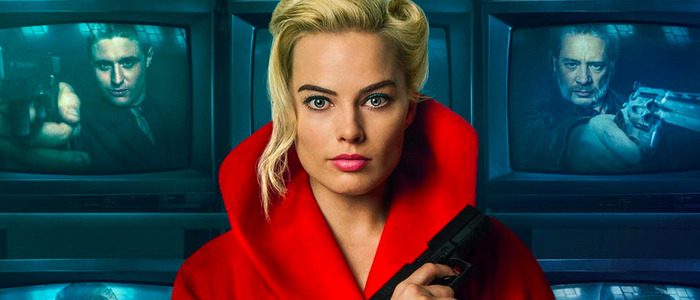 Attention, fans of cool free stuff: we're giving away a Blu-ray copy of the stylish thriller Terminal. And that's not all – along with the Blu-ray, you could win a poster autographed by Terminal stars Margot Robbie and Simon Pegg.
Terminal is a weird, stylish thriller with a cast that includes Margot Robbie, Simon Pegg, and Mike Myers (!), and if you missed the film during its limited theatrical run, here's your chance to catch it on Blu-ray. For free! We're running a contest to provide one lucky winner with a copy of Terminal on Blu-ray, along with a poster for the film autographed by Margot Robbie, Simon Pegg, and director Vaughn Stein. Here's the poster: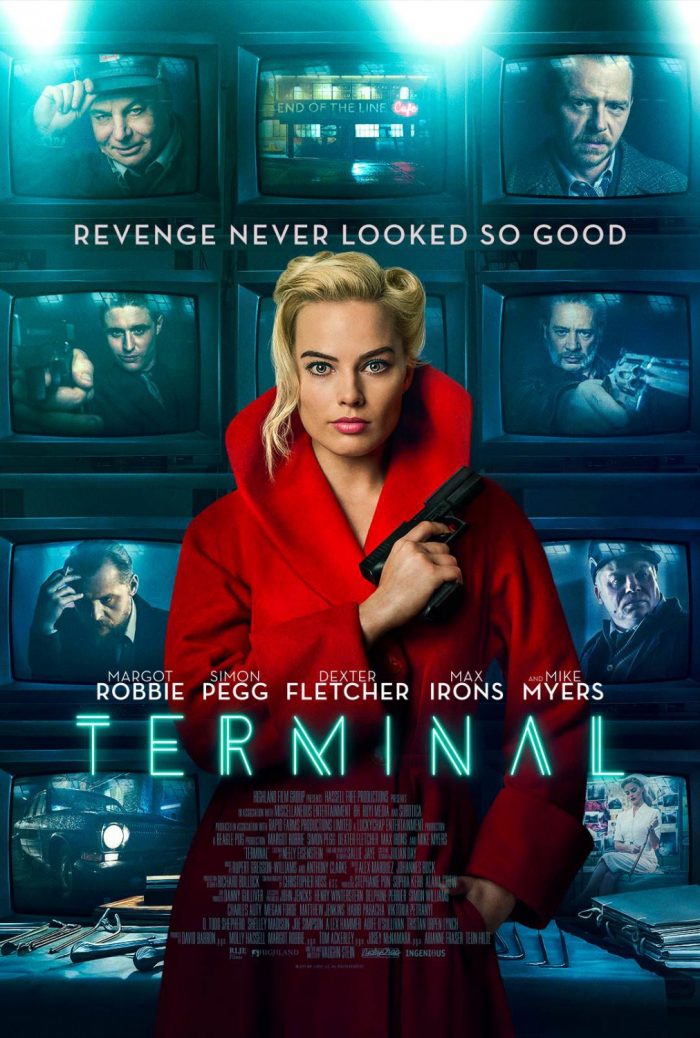 So just imagine that, but with a bunch of autographs all over it. To win, simply head on down into the comment section and tell us your favorite Margot Robbie performance. One winner will be selected at random. U.S. residents only, please.
Terminal Trailer
In the dark heart of a sprawling and anonymous city, two assassins carry out a sinister mission, a teacher battles a fatal illness, an enigmatic janitor and a curious waitress lead a dangerous double life. Murderous consequences unravel in the dead of night as their lives all intertwine at the hands

 of a mysterious criminal mastermind who is hell-bent on revenge.
Filmed in Budapest, Hungary, Terminal is the directorial debut for Vaughn Stein, who also wrote the film. Margot Robbie produced the film alongside I, Tonya's Tom Ackerley and Josey McNamara (Dreamland) under their production company LuckyChap Entertainment, with David Barron (Harry Potter) of BeaglePug, Highland Film Group's Arianne Fraser (Barely Lethal), Molly Hassell (The Trust), and Teun Hilte (The White King).
Terminal stars Academy Award nominee Margot Robbie (I, Tonya, Suicide Squad), Simon Pegg (Star Trek, Shaun of the Dead), Mike Myers (Austin Powers, "Saturday Night Live"), Max Irons (Woman in Gold, "The White Queen") and Dexter Fletcher (Kick Ass, Doom).
The TERMINAL Blu-ray includes the following bonus features:
  "The Cast of Terminal" featurette
  "Building the World of Terminal" featurette
  "From Concept to Creation" featurette