'2001: A Space Odyssey', The Most Visually Stunning Film Of All Time, Is Finally Hitting 4K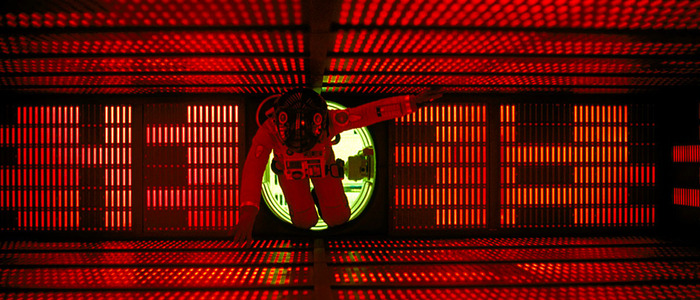 Following the recent theatrical run of the "unrestored" 70mm print of 2001: A Space Odyssey, Stanley Kubrick's game-changing sci-fi classic is headed to 4K Ultra High Definition Blu-ray for the first time ever. The 2001 4K Blu-ray arrives on October 30, 2018.
It may not be quite as good as seeing it on the big screen, but Stanley Kubrick's mind-blowing sci-fi masterpiece 2001 will soon be available in 4K for the first time. If you have yet to jump on board the 4K train, now might be the perfect occasion. The visuals in 2001 are stunning, and the prospect of seeing them in 4K is almost too good to pass up (if you can afford it).
Warner Bros. Home Entertainment will release the Blu-ray as part of the ongoing 50th anniversary of the film. For the first time since the original theatrical release, new 70mm prints were created from elements made from the original camera negative. Filmmaker Christopher Nolan worked with the team at Warner Bros. during the mastering process.
The 4K UHD with HDR presentation was "mastered from the 65mm original camera negative. The 4K UHD also includes both a remixed and restored 5.1 DTS-HD master audio track, as well as the original 1968 6-track theatrical audio mix (formatted for 5.1 DTS-HD master audio)." That's a lot of technical jargon to say this is going to look really freakin' good, folks.
Of the new release, Christopher Nolan said:
"2001 to me is the most cinematic film that has ever been made and it has been an honour and a privilege to be able to share the film with a new generation...4K UHD allows the closest recreation of viewing the original film print in your own home. Kubrick's masterpiece was originally presented on large format film and the deeper colour palette and superior resolution comes closest to matching the original analogue presentation."
Here are some specifics:
The 2001: A Space Odyssey 4K UHD premium packaging will be available on October 30 at the suggested retail price (SRP) of $41.99, and includes the feature film in 4K resolution with HDR, a remastered Blu-ray disc with the feature film in hi-definition, a Blu-ray disc with the special features in hi-definition, and a Digital version of the feature film. The premium packaging also includes a collectible booklet and art cards featuring iconic images from the film.
In addition to being included with the 4K UHD, the remastered Blu-ray disc with the feature film in hi-definition will also be available on October 30 as a standalone product for $19.98 SRP.
4K Ultra HD showcases 4K resolution with High Dynamic Range (HDR) and a wider color spectrum, offering consumers brighter, deeper, more lifelike colors for a home entertainment viewing experience like never before.
The 4K UHD Blu-ray disc of 2001: A Space Odyssey will feature Dolby VisionTM HDR that dramatically expands the color palette and contrast range and uses dynamic metadata to automatically optimize the picture for every screen, frame by frame.
If you're one of those weirdos who doesn't care about physical media and prefers everything in digital format, you're in luck. The film will also be available in 4K UHD via purchase from digital services including iTunes, Google and Vudu on October 30.
Special features are below.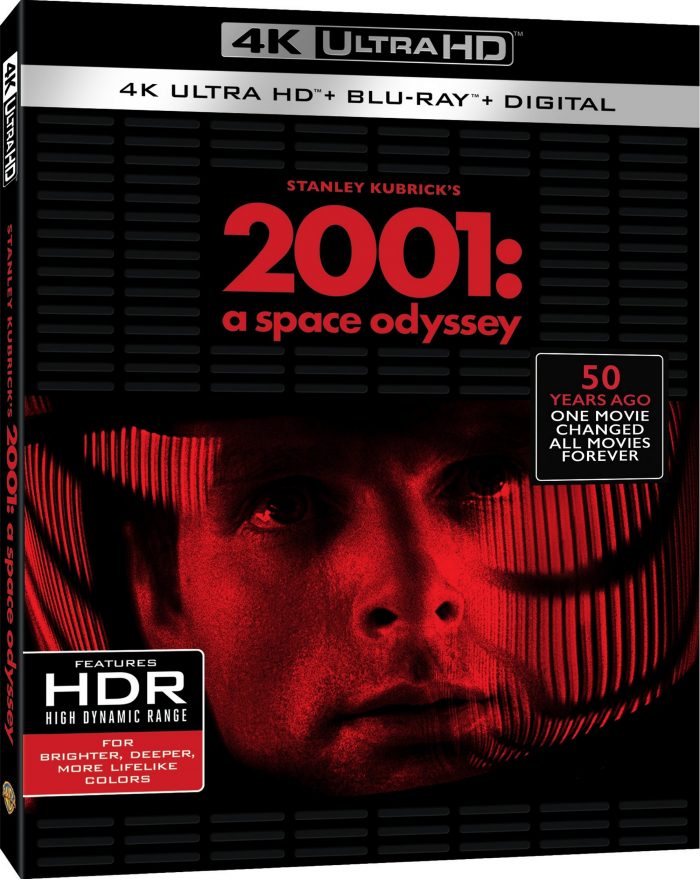 Stanley Kubrick's dazzling, Academy Award®-winning achievement is a compelling drama of man vs. machine, a stunning meld of music and motion. Kubrick (who co-wrote the screenplay with Arthur C. Clarke) first visits our prehistoric ape-ancestry past, then leaps millennia (via one of the most mind-blowing jump cuts ever) into colonized space, and ultimately whisks astronaut Bowman (Keir Dullea) into uncharted space, perhaps even into immortality. "Open the pod bay doors, HAL." Let an awesome journey unlike any other begin.
4K UHD AND BLU-RAY ELEMENTS
4K UHD Blu-ray™ with Commentary from Keir Dullea and Gary Lockwood
Remastered Blu-ray™ with Commentary from Keir Dullea and Gary Lockwood
The Making of a Myth
Standing on the Shoulders of Kubrick: The Legacy of 2001
Vision of a Future Passed: The Prophecy of 2001
2001: A Space Odyssey – A Look Behind the Future
What Is Out There?
2001: FX and Early Conceptual Artwork
Look: Stanley Kubrick!
11/27/66 Interview with Stanley Kubrick [Audio Only]
Original Theatrical Trailer
Premium Booklet
Art Cards