Bond Watch: Is Mark Strong In James Bond 25?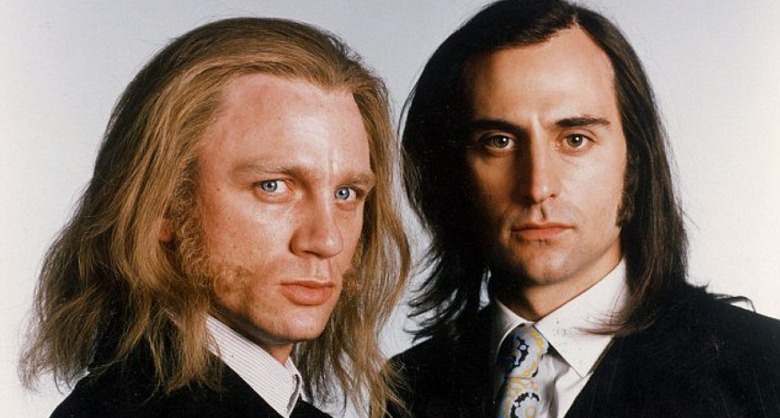 Welcome to Bond Watch! This week brings us another rumor about the upcoming James Bond film. While no official details have emerged from the film apart from star Daniel Craig's return and Danny Boyle signing on as director, the latest report to hit the rumor mill adds another tantalizing puzzle piece to the 25th 007 adventure. And it's all thanks to actor Mark Strong's personal trainer.
A new Instagram video from Mark Strong's personal trainer Giacomo Farci suggests that Mark Strong has been cast in the still-untitled James Bond 25. The news comes from a fairly innocuous video which shows Strong working out at the gym (looking fit as hell). But the real juicy details is found in the hashtags, where Farci hints that Strong will have a role in the new James Bond sequel, tagging #jamesbond, #bond25, and #007. Hopefully, Farci hadn't signed an NDA.
But take this news with a healthy heaping of salt, as nothing official has come from MGM or the Bond producers at EON, apart from confirmation that Craig will reprise the role of 007 for one final time and that Boyle has signed on as director.
So is Mark Strong in James Bond 25? It wouldn't be a huge stretch — in fact, it's probably the most unsurprising casting the film could have. Strong has played so many villains in his career that it's surprising he hasn't chewed the scenery as a James Bond baddie yet.
Let's do a brief rundown of his most notorious villains, shall we?
Harry Stark in The Long Firm
Frank D'Amico in Kick-Ass
Lord Blackwood in Sherlock Holmes
Archy in Rocknrolla
Sinestro in Green Lantern
Matai Shang in John Carter
Doctor Sivana in the upcoming Shazam
Strong has become one of Hollywood's go-to actors when it comes to formidable, elegant villains. While Strong's potential casting in James Bond 25 could be seen as predictable, I like to think of it as predetermined. All of his roles as stone-cold gangsters and devious masterminds have been leading to this moment. Then again, he could just play a bespectacled sidekick like he does in Kingsman and I would still watch it.
It would also be a delightful reunion for Craig and Strong, who co-starred in the '90s BBC series Our Friends in the North, which provided us with that instantly iconic photo at the top of this article. I only hope that they both bring back those hairstyles for Bond 25, with no explanation whatsoever.
Bond 25 will open in theaters on November 8, 2019.