Director Cate Shortland Might Helm Marvel's 'Black Widow' Movie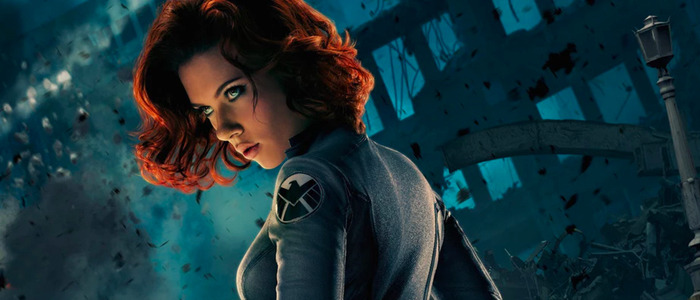 Marvel is narrowing down their search for a Black Widow director. Reports indicate several female filmmakers are on the shortlist to helm the film, but Australian director Cate Shortland might be the finalist.
Marvel Studios has been promising fans a Black Widow solo movie for years. The boilerplate answer from Kevin Feige and Marvel was that the film would happen "when the time was right." That time is apparently now, because Marvel is getting serious about making the Scarlett Johansson-starring film happen. Deadline reports that Marvel is moving forward with the film, and they've narrowed down a shortlist of female filmmakers to direct. While several names are on this shortlist, the only specific filmmaker Deadline mentions is Cate Shortland, an Australian director who helmed the 2017 film Berlin Syndrome and the 2012 movie Lore.
In 2016, Marvel Studios President Kevin Feige said that Marvel was "committing" to a Black Widow movie. In 2017, Johansson said getting the film made was all a matter of timing:
"I've talked to Kevin Feige about it. We're creatively really compatible. I think we both agree that the character is right for a standalone, it's just a case of timing at this point for both Marvel and myself. Marvel has a really huge roster. They're looking four years ahead. I also have a lot of things that I want to do. If I did it, I would dedicate myself completely to making it amazing. It would have to be the best version that movie could possibly be. Otherwise, I would never do it."
At the start of 2018, word broke that Marvel hired up-and-coming writer Jac Schaeffer to pen a script for the Black Widow movie. Schaeffer wrote an alien invasion script called The Shower that ended up on The Black List. As for Shortland, she's certainly not a well-known name, but not every MCU film needs a big name at the helm. In fact, most Marvel films have been directed by filmmakers who come from small, indie backgrounds. Here's the Berlin Syndrome trailer, to give you an idea of Shortland's visual style.
Berlin Syndrome Trailer
This has an indie movie vibe to it, which probably wont translate into the MCU should Shortland land the gig. Here's the trailer for Lore, which looks a bit more stylish.
Lore Trailer
There's a recurring theme in Shortland's work so far: female characters surviving trauma. That would fit in well with Black Widow, a character with a traumatic background. "I've got red in my ledger," Johansson's assassin once said.
"Most of my characters have a hard time," Shortland told The Independent. "But I don't want to tell stories which are just black and dark and upsetting. I want people to leave the cinemas feeling there is a way out. That there is a way of connecting to other people, or to themselves. I don't want to make something that's just nihilist. I want to connect to people."