Warner Bros. Decides The Best Business Plan For DC's Future Is To Make Good Movies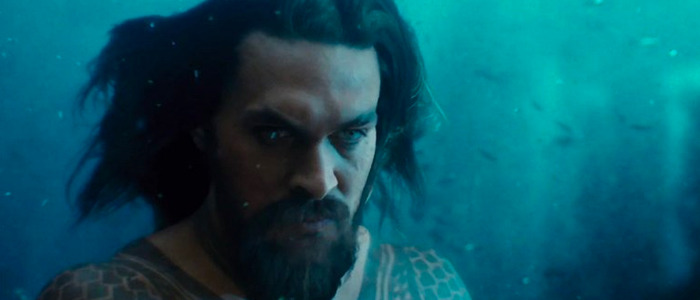 The DCEU has had a bumpy few years, with only Wonder Woman truly standing out as a genuinely enjoyable film. Now, with Aquaman poised to splash into theaters, Warner Bros. film chairman Toby Emmerich has an innovative new plan for the future of the DCEU: make good movies. What a crazy idea!
I think even the most ardent DCEU defender would admit that the majority of Warner Bros.' DC film adaptations haven't been as good as they could be. While most critics and audiences loved Wonder Woman, the rest of the DCEU – Man of Steel, Batman v. Superman, Suicide Squad and Justice League – have been met with disdain or downright loathing. This reaction has clearly thrown Warners for a loop, and the studio is currently in the process of retooling their DC adaptations, with a whole new set of films unconnected from the DCEU being planned. Meanwhile, the DCEU as we know it will continue this year with Aquaman in December.
In a new interview with EW, Warner Bros. film chairman Toby Emmerich sounds hopeful that Aqauman will be the start of a new and improved DCEU. Emmerich's secret formula to improving the franchise? Make better movies. "I think the good movies work better," Emmerich says. "Somebody once said the best business strategy in motion pictures in quality. And I think in a world of Rotten Tomatoes and social media, what's been proven the better the movie — particularly in the superhero genre — the better it performs. You can't hide the bacon anymore."
And just how will the DCEU strive to make better films? According to Emmerich, the secret lies in tapping into the zeitgeist of the moment, and hopefully, Aquaman will do just that:
"I would say no matter what, the better the movie is the more advantage it is. Now when you're talking about art, I do believe that it's tough to judge art at the moment when its presented to the world....But I would say there are movies that are right for their time, that an audience is ready for, that's in sync with the zeitgeist, and I think you need a movie whose quality is recognized at the moment of release so it's in touch with the culture of the moment. We're at a unique moment around the planet and certain types of movies are working better than others at this moment of time. And I do think Aquaman will sync up with the global culture zeitgeist of what's happening right now. "
Emmerich goes on to say that while Aquaman has "connective tissue " to previous DC films, it will also stand on its own, "just like how [director Patty Jenkins] brought her own sensibility to Wonder Woman — yet it was very connected [to Justice League] — that movie was very much a Patty Jenkins movie this is very much a James Wan movie."
All of this sounds good, in theory. I remain optimistic about Aquaman, primarily because I'm a fan of James Wan's work, and I have faith in his abilities. That said, if Aquaman ends up sinking rather than swimming, all is not lost for the DCEU. After all, Wonder Woman 2 will hit theaters next year.
Aquaman opens December 21, 2018.