Daily Podcast: What Does HBO's Exit Mean For Comic-Con? Apple, Rotten Tomatoes, Guardians 3, Captain Marvel, Star Trek Discovery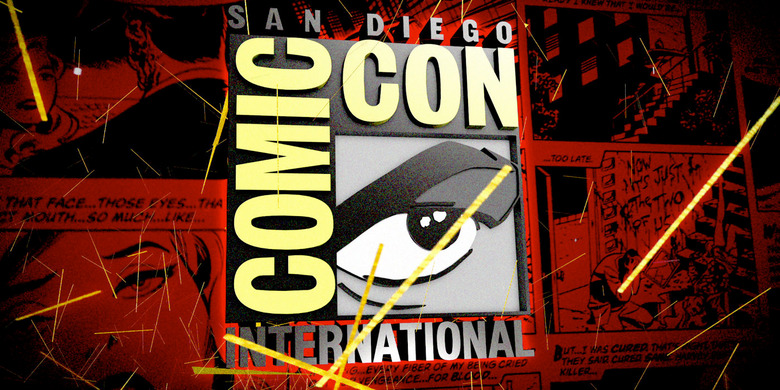 On the June 15, 2018 episode of /Film Daily, /Film editor-in-chief Peter Sciretta is joined by /Film weekend editor Brad Oman and senior writer Ben Pearson to talk about the latest news, including Apple making movies and signing Oprah, Gotti's rare Rotten Tomatoes rating, how the Infinity War writers would fix the DCEU, Captain Marvel's composer, Star Trek Discovery fires showrunners, HBO won't be at Comic-Con and the timeline of Guardians of the Galaxy Vol. 3.You can subscribe to /Film Daily on iTunes, Google Play, Overcast, Spotify and all the popular podcast apps (here is the RSS URL if you need it).
In The Mail Bag: Leanne R. from LA writes in:
Per your request, these are the ones I can think of off the top of my head:
Coco: *spoiler* Hector takes a shot with his dying friend, Chicharron
Beauty & the Beast : Gaston's whole song takes place in a bar (don't actually remember if they're drinking)
Sleeping Beauty : two kings get drunk before falling under sleeping spell, I think
Tangled : also has a song in a bar, but not too sure they're actually drinking in that one
Pirates of the Caribbean: can't remember a specific instance, but I assume rum is a thing in all of the films
In the News:
Gotti Gets 0% Rating on Rotten Tomatoes
How the 'Avengers: Infinity War' Writers Would Fix the DC Universe
Russo Brothers Try to Convince You 'Guardians of the Galaxy Vol. 3' Takes Place Before 'Infinity War'
All the other stuff you need to know:You can find more about all the stories we mentioned on today's show at slashfilm.com, and linked inside the show notes./Film Daily is published every weekday, bringing you the most exciting news from the world of movies and television as well as deeper dives into the great features from slashfilm.com.You can subscribe to /Film Daily on iTunes, Google Play, Overcast, Spotify and all the popular podcast apps (RSS).Please feel free to send your feedback, questions, comments and concerns to us at peter@slashfilm.com. Please leave your name and general geographic location in case we mention the e-mail on the air.Please rate and review the podcast on iTunes, tell your friends and spread the word!Thanks to Sam Hume for our logo.