'Creed II' Screenwriter On Apollo Creed's Legacy And Crying During The First Movie [Exclusive]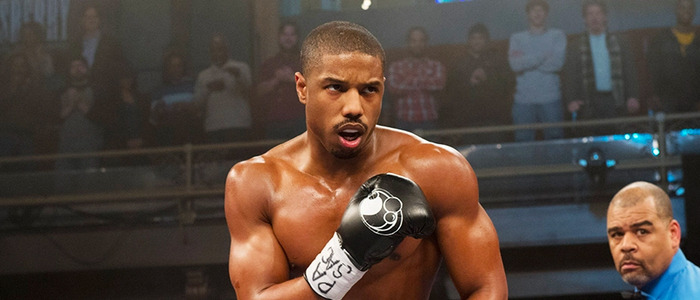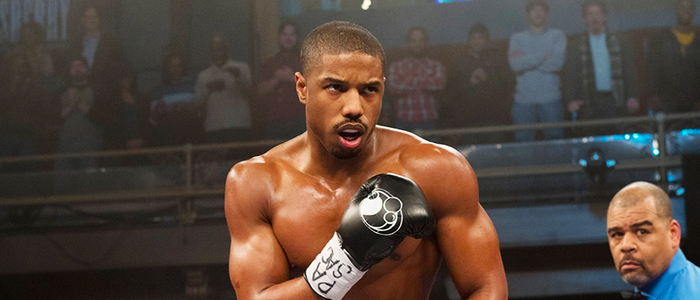 Luke Cage showrunner Cheo Hodari Coker spoke with /Film by phone this week about the second season of his show. We'll bring you the full interview next week, but during the interview, we got to ask him about writing the sequel to Creed, which brings back Ivan Drago (Dolph Lundgren), with a son of his own to fight Adonis Creed (Michael B. Jordan).
"It's about the legacies of sons haunted by their fathers," Coker said. "Even though Drago is alive, his son is haunted by him because Drago is a broken man who's trying to rebuild himself through the son. Apollo Creed isn't broken but because Apollo died, Adonis Creed is still haunted by his father's death and how it defined him, what it is it means now to be a champion. He's aspiring to be a champion but also at the same time trying to figure out who it is he is. Particularly with Bianca, particularly also because he's got Rocky who at this point becomes the new Mickey."
It sounds like Rocky Balboa's (Sylvester Stallone) emotional story is still a major part of Creed II as well.
"He really is the trainer who was a champion and lost it, kind of got something back and of course is still, in his own way trying to deal with the absence of Adrian," Coker continued. "It's one of those things that thematically, haunted me."
Stallone worked with Coker on later drafts as well. While Stallone is the ultimate authority on Rocky, Coker was so impacted by Creed he made sure to represent the film that meant so much to him.
"The first Creed is one of the best movies I've ever seen," Coker said. "I cried like a baby when they got to that scene when he's like, 'Why are you doing this, kid?' and he's like, 'I just want to prove that I wasn't a mistake.' I'm sitting there, oh my God, I was verklempt, man. A lot of black men that have issues with their fathers, when they saw that scene, it became our Brian's Song. It became our Remember the Titans. It became one of those movies that it is acceptable for 'macho' men to cry during. So the opportunity to work on Creed II was definitely something that I fought for, something that I couldn't pass up. Later on, when I got to work with Stallone on the draft, that was a dream come true."
Steven Caple, Jr. directs Creed II. Jordan and Tessa Thompson also return from the original.
"I really think that Steven Caple, Jr. is going to be a great addition to the Rocky director pantheon," Coker said. "From what I've been hearing he's really kicking ass in terms of filming. When I was working on the screenplay with Sly, he's still really passionate about Rocky and about the character. Michael B. Jordan and Tessa are just really great people and just fun to be around. They're very passionate and very smart. I have really high hopes. Come on, to be able to be a part of a second season of Luke Cage and, fingers crossed, hopefully still be a part of Creed II in the final [edit]. I say hopefully. As a screenwriter you have a lot less control over the final product than you do as a showrunner but just to even be involved in any capacity with that was a blast. Just from a creative standpoint, I'm so gassed, happy, caught up, I don't know what adjectives you want to use. It's a great time."
Coker also has a credit on a film adaptation of the toy and cartoon line M.A.S.K. He clarified that he was a part of Akiva Goldsman's writers room set up to develop Transformers: The Last Knight and other HASBRO franchises, but could not say if there was movement on a M.A.S.K. film.
"I was a part of a Hasbro writers room," Coker said. "That room itself was a blast. I didn't know half the time whether to take notes for story or to get autographs."
Creed II is in theaters November 21. Luke Cage season 2 hits Netflix on June 22.