Nicole Kidman Signs First-Look Production Deal With Amazon Studios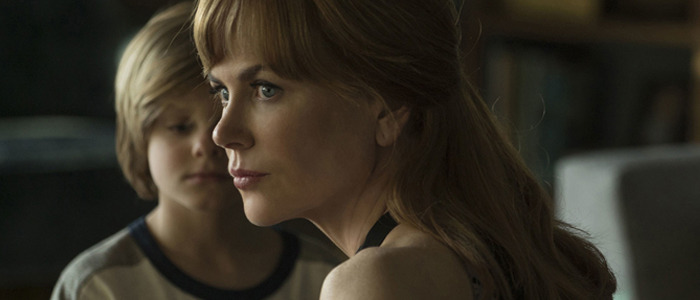 It's a cutthroat world in Hollywood right now, with movie studios, TV networks, and streaming services all vying for top tier talent as entertainment becomes more and more niche. That bubble is going to burst one day, but until then, A-listers are getting scooped up left and right to produce content across a bunch of different platforms.
Amazon Studios is the latest player to secure another high-profile provider. Oscar winner Nicole Kidman has signed a first-look production deal with the company.
The Hollywood Reporter says that the new deal means that Kidman's Blossom Productions will develop film, TV, and digital projects for Amazon Studios, including original series and movies that will play in theaters. Unlike Netflix, which places a huge value on its content being available on its streaming service, Amazon Studios has established a pattern of releasing its movies in theaters before ultimately moving them to Amazon Prime.
Amazon Studios head Jennifer Salke sounds like she knows that locking Kidman down is a big deal for the company:
"Nicole is a force of nature as both an actress and a producer. She understands the focus of bringing addictive, entertaining and compelling television to our Prime Video customers as well as movies that will connect with film audiences. Stay tuned for many exciting projects to come in the very near future!"
Kidman, of course, is a supremely talented actress who has won two Emmys, five Golden Globes, and an Oscar for Best Actress. Later this year we'll see her in Warner Bros. and DC's Aquaman, in which she plays Queen Atlanna, the mother of Jason Momoa's title character. She's also soon reprising her role as Celeste Wright in the upcoming second season of HBO's Big Little Lies, following up a staggering performance in the first season as an abused wife who has enough of her abuser and attempts to break away from him.
We don't know what projects Kidman has in store with Amazon quite yet, but the actress/producer is reteaming with Big Little Lies co-star and fellow executive producer Reese Witherspoon to turn author Liane Moriarty's novel Truly Madly Guilty into a limited series at HBO. She has yet another Big Little Lies reunion in the works, too: next year, she'll begin shooting a limited series called The Undoing for HBO in which she'll star under the eye of Big Little Lies writer/showrunner David E. Kelley.
Big Little Lies season 2 will premiere on HBO sometime in 2019.