'Luke Cage' Season 2 Featurette: How The Netflix Series Taps Into The Music Of Harlem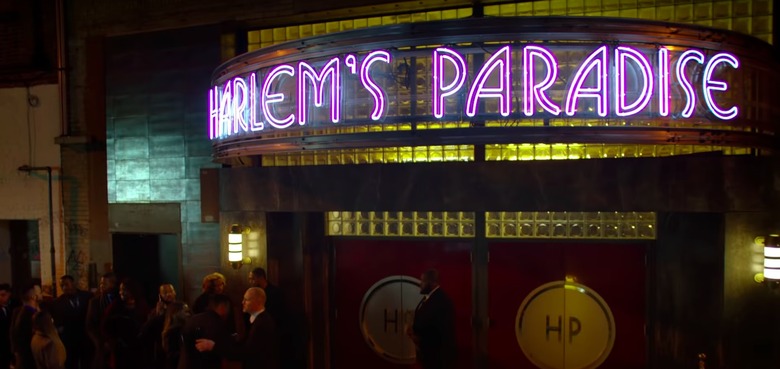 It's not just the bulletproof hero or the Harlem setting that sets Luke Cage apart from the other Marvel Netflix shows — it's the music. Netflix has released a new Luke Cage featurette diving into the new music and artists who are working on the second season of the Marvel-Netflix series. And it sounds like the season 2 music has stepped it up a notch.
Luke Cage Season 2 Music
Music is of the utmost importance when half of the show takes place in a ritzy night club that used to function as the home base for Mahershala Ali's Cottonmouth. But now that it's in the hands of his cousin Mariah Dillard (Alfred Woodard), the Harlem Paradise going legit. For the most part.
Harlem Paradise will play host to all kinds of bar singers, hip-hop artists and divas in Luke Cage season 2. This season includes music from artists like Method Man (returning after his memorable season 1 cameo), Jidenna, Faith Evans, and Gary Clark Jr. But more than just glorified cameos, these artists are helping to shape a special sound that will pay homage to the music that was born out of Harlem, from the Harlem Renaissance to modern day. And it seems like the featurette does right by that.
"Harlem's Paradise is a place that would coalesce all these different musical influences and be at the center of the show," Luke Cage showrunner Cheo Hodari Coker said in the featurette. "That's what Harlem's Paradise symbolizes. It symbolizes politics, criminality, passion, music all in one package. It's the complete complexity of the black experience in America."
Luke Cage premieres its second season on Netflix on June 22, 2018.
Luke Cage is back. After clearing his name, Luke Cage has become a celebrity on the streets of Harlem with a reputation as bulletproof as his skin. But being so visible has only increased his need to protect the community and find the limits of who he can and can't save. With the rise of a formidable new foe, Luke is forced to confront the fine line that separates a hero from a villain.