New 'Aquaman' Images Offer First Look At Nicole Kidman As Queen Atlanna, Yahya Abdul-Mateen II As Black Manta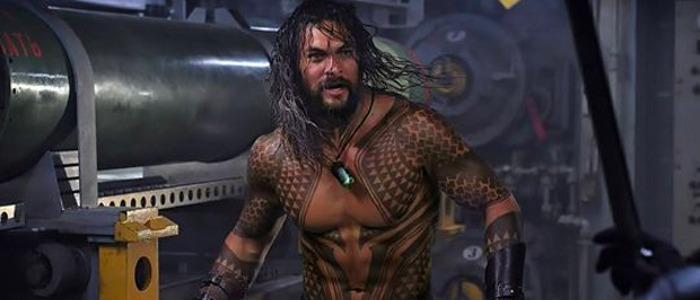 An Aquaman trailer should be swimming online any day now, but in the meantime, a new Entertainment Weekly magazine cover offers our first official look at Nicole Kidman as Queen Atlanna and Yahya Abdul-Mateen II as villain Black Manta . Check out the Aquaman images below.
Up until now, official images from Aquaman have primarily focused on Jason Momoa sans shirt. Now, Entertainment Weekly has provided us with the first look at Nicole Kidman as Aqauman's mother, Queen Atlanna. Amber Heard's Mera is also on hand as well.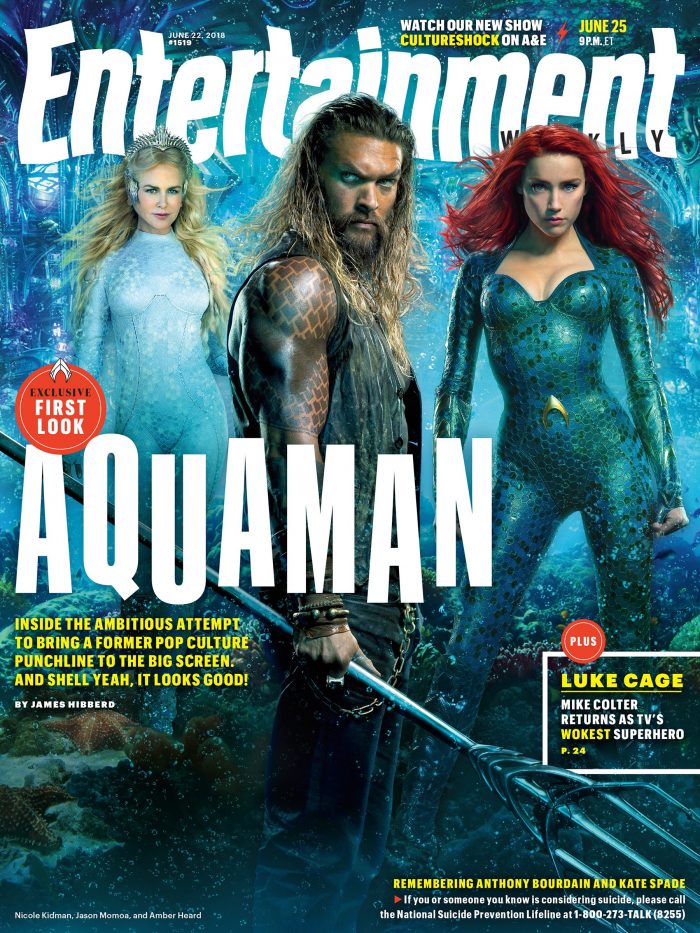 Yep, that definitely looks like Nicole Kidman under the sea. And in a shocking twist, Aquaman is wearing a shirt! Up is down, black is white, cats and dogs, living together, mass hysteria! Aquaman is the latest entry in the ever-changing DCEU, and the first film to follow-up the less-than-great Justice League. James Wan helms the superhero film, which stars Momoa as the half-human/half-Atlantean super-bro.
In addition to the cover, EW also has our first look at Aquaman villain Black Manta, played by The Get Down's Yahya Abdul-Mateen II.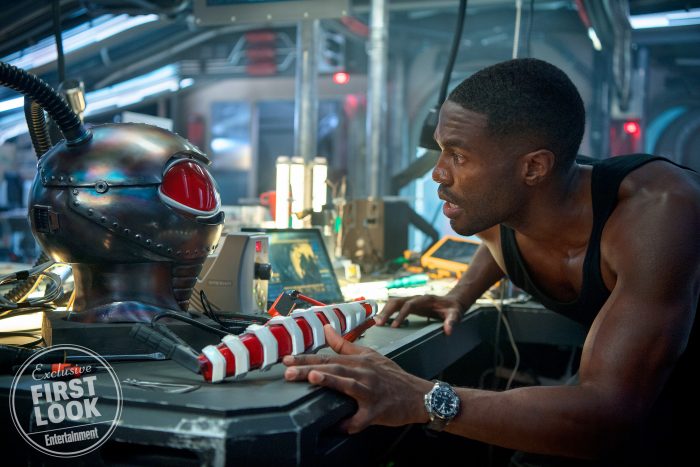 "He's part mercenary but full-time pirate who in his suit will look like some crazy alien from outer space," James Wan says of the character. Wan goes on to say that while Black Manta is a villain in the film, he's not the main villain. That would be Patrick Wilson, playing King Orm:
"Black Manta is a really interesting character who is somehow factored into this story but our main story is about Jason and Patrick."
Elsewhere in the EW story, Wan teases a superhero film unlike anything we've ever seen before. He also assures us the underwater effects in the film will be a lot cooler than what we saw on display in Justice League, which featured a scene where Aquaman and Mera go inside a giant bubble to have a conversation. "The water world my movie takes place in is so separate and so far apart from previous DC movies it's like I'm making my own sci-fi fantasy film," says Wan. "This is a whole new underwater world nobody has seen before in live action."
I'll confess I wasn't overly impressed with Momoa's take on Aquaman in Justice League, but he's a likable enough actor that I'm willing to see how he does in his own film. For his part, executive producer Peter Safran can't say enough nice things about Momoa and his take on the character:
"Rarely has a superhero character been married to the real-life actor as much as Aquaman and Jason Momoa...He's authentically from two worlds, he's this real physical specimen, he's got this humor which he's never been allowed to play before — in every regard he is Aquaman."
Aquaman, starring Jason Momoa, Amber Heard, Willem Dafoe, Temuera Morrison, Dolph Lundgren, Yahya Abdul-Mateen II, Patrick Wilson and Nicole Kidman, dives into theaters on December 21, 2018. Keep an eye out for the inevitable trailer.