James Corden To Voice A Possibly Evil Computer In 'Super Intelligence'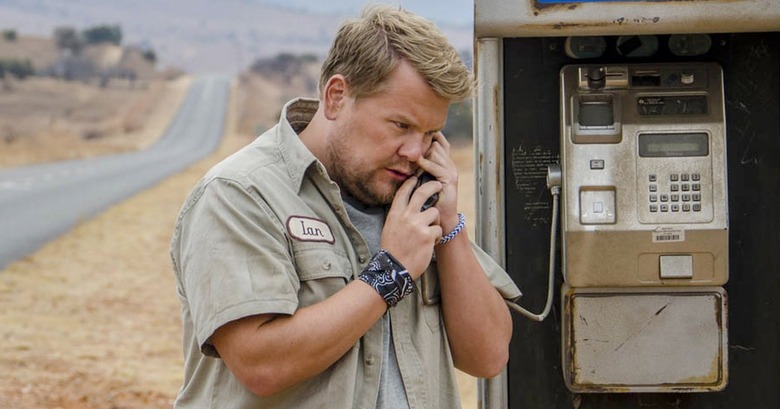 James Corden is joining Melissa McCarthy in Super Intelligence. Corden will voice the titular role of the possibly evil supercomputer that may or may not want to take over the world in the New Line comedy.
Corden has been cast in Super Intelligence as the world's first superintelligence — a form of artificial intelligence that may or may not be vying for world domination, Variety reports.
He will be starring opposite McCarthy's lead role of Carol Peters, a former corporate executive whose unfulfilled life is turned upside down when she is selected for observation by the super computer.
Corden has been broadening his range as an actor since taking up the late-night gig at The Late Late Show. Recently appearing in Ocean's 8 in a brief scene-stealing appearance, Corden has done everything from voice acting lead roles (Peter Rabbit) to headlining Disney musicals (Into the Woods) and playing the stalwart supporting character in major features. But he seems to have struck gold in the voice acting department, not only acting as the CG rabbit in the live-action Peter Rabbit but working in animated fare like The Emoji Movie and the upcoming Smallfoot. And now with Super Intelligence, it seems like he'll be playing into his strengths once again.
Super Intelligence is set to reunite McCarthy with her husband Ben Falcone, who is on board to direct the New Line action-comedy. Falcone has previously directed McCarthy in Tammy (2014), The Boss (2016) and the recent Life of the Party. The pair also worked together on the upcoming puppet comedy The Happytime Murders (he has a producer credit) and will unite again for the Christmas musical Margie Clause.
The script for Super Intelligence will be written by Steve Mallory, who is also a frequent collaborator with McCarthy and Falcone, last penning the 2016 comedy The Boss. Production for Super Intelligence is set to begin next month.
Super Intelligence is set to be released on December 25, 2019.