Pixar Has Never Been Just John Lasseter – Here's How The Studio Can Move Forward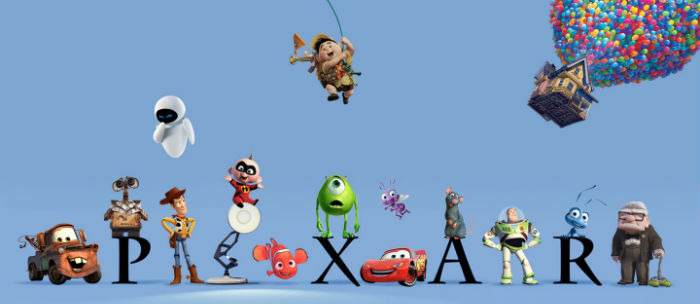 (Welcome to The Disney Discourse, a recurring feature where Josh Spiegel discusses the latest in Disney news. He goes deep on everything from the animated classics to the theme parks to live-action franchises. In this edition: how Pixar can move forward following the departure of John Lasster by championing its younger filmmakers.) 
This week marks the release of Pixar Animation Studios' twentieth computer-animated feature film, Incredibles 2. Over the past 23 years, Pixar has risen from rebellious upstart in the industry to the dominant force that other animation studios can only hope to follow. In 1995, making a computer-animated feature film was a folly on the same level as Walt Disney deciding to make a hand-drawn animated feature back in the 1930s. As with the success of Snow White and the Seven Dwarfs, the success of Toy Story represented the beginning of a sea change in animation.
Last Friday saw a different change, one that is arguably overdue: John Lasseter's announcement that he's stepping down from his posts at Disney and Pixar at the end of 2018.
By now, you have likely heard what precipitated Lasseter's departure from the studio where he rose to fame and unparalleled power. His alleged mistreatment of women both within Pixar and in the animation and film industries at large led to him taking a six-month sabbatical that ended in late May. Though there was relative radio silence from Disney about what would be done with Lasseter, there was new controversy as recently as last week: as reported by Cartoon Brew, there's a children's book coming out next month from Disney about the Jungle Cruise theme-park ride, featuring a cruise skipper named after and designed to look like Lasseter himself. The book's design caused major furor within different departments at Disney after the allegations were publicized. For now, at least, the book remains as is, with Lasseter as the star.
The question now, as Lasseter winds up his tenure at Disney, is this: what impact does John Lasseter himself leave behind, and what is lost by him stepping aside? The impact that Pixar has had on filmmaking in general is incalculable. 25 years ago, it was unthinkable that an animated feature would have anything more than a few minutes — at most — of computer animation as a way to show off new technology. Today, if we're lucky, there's a few minutes, at most, of hand-drawn animation in a computer-animated film (such as the 2016 Disney film Moana, in which the demigod Maui's tattoos were hand-drawn). John Lasseter may be leaving, but we're going to be seeing his influence on American animation for decades to come. For good or ill, he has become as massive a figure in his time at Disney as Walt Disney himself once was.
But it would be wrong to presume that the loss of John Lasseter is going to leave the men and women of Walt Disney Animation Studios and Pixar Animation Studios in a vacuum. Leave aside who's going to take Lasseter's spot as chief creative officer of each studio (if not in his exact position, holding similar positions of oversight). It's true that there have only been a handful of directors at Pixar to direct more than one film since the studio started making features, but over the last 15 years, John Lasseter has directed just two feature films: Cars and Cars 2. Though Pixar's output over the last few years has been somewhat spotty, they've also released Inside Out, from longtime director Pete Docter; and Coco, from director Lee Unkrich. Those longtime Pixar stalwarts, unlike Lasseter, have been more successful at making films that feel cutting-edge both in their storytelling and their technology, whereas the Cars franchise largely coasts on its photorealistic style.
Perhaps the most encouraging and consistent trend over the last decade for Pixar has been represented in their short films. The short film preceding Incredibles 2, titled Bao, is directed by Domee Shi. Bao is the latest Pixar short to essentially give a younger animator at the studio the chance to direct something before potentially getting an upgrade to working on a feature. Other recent examples include the superlative Sanjay's Super Team and Piper. If there is any substantive change moving forward at Pixar — and hopefully, there will be if it hasn't already begun since Lasseter took his sabbatical — it should be lifting up younger filmmakers to tell their own stories in a feature setting.
Certainly, a few newer, greener filmmakers have had the chance to direct Pixar films over the last decade. There was Dan Scanlon who, in 2013, made his feature directing debut with Monsters University; though that prequel isn't as good as the 2001 original, there's a fascinating undercurrent in the story about how the college-age characters struggle to fashion out their own identities as opposed to collapsing under the weight of expectations. Peter Sohn, a longtime animator at Pixar and the voice of Emil in Ratatouille, moved from directing the 2009 short film Partly Cloudy to being the sole director of Pixar's 2015 film The Good Dinosaur. That film, however, was famously troubled; Sohn was at first a co-director who eventually graduated to the top credit after original helmer Bob Petersen was shuffled off the project. And Brian Fee made his feature directing debut last summer, with Cars 3. Whatever merits these films have (or don't have), it's hard to see them as fully belonging to those directors.
Thus, it's encouraging to hear that Scanlon's next film will be wholly original; details are scarce, but the notion of Pixar making more original films, period, is still a good thing. (Whatever else can be said about The Good Dinosaur, it's a remarkable-looking film and its flaws are vastly more intriguing than those from the spate of sequels Pixar's been making lately.) Originality, or the avoidance of over-familiarity, is what has made Pixar so special to so many people the world over. When Toy Story was released to major acclaim in 1995, it wasn't just the technology that blew people's minds; it was the sense that they were seeing a different story in a medium whose possibilities were still being discovered. Some of Pixar's best films (almost all of them, frankly) are original, and feel unique, from WALL-E to Up to Inside Out. These are movies that people love not because they're computer-animated, but because the stories being told feel fresh and new.
We may never know how much of that freshness can be ascribed to John Lasseter and his influence. At Walt Disney Animation Studios, who knows how much of the greatness of recent films like Zootopia or Moana are thanks to him versus those films' respective filmmakers. Lasseter was a major part of why Pixar became so popular, and why studios shifted away from hand-drawn animation to computer animation, but it's wrong to presume that he's the only reason why. Pixar is not, nor has it ever been, just one man.
When Walt Disney died in 1966, he left behind a studio, and much more than just a legacy. It took Disney, as a company, a couple of decades to regain its footing; only after the Disney Renaissance of the 1990s began did that studio feel whole again. Pixar and Disney, upon the loss of Lasseter, are likely going to need very little time to right the ship.