'Wonder Woman' Sequel Title Revealed, First Look At Steve Trevor's Return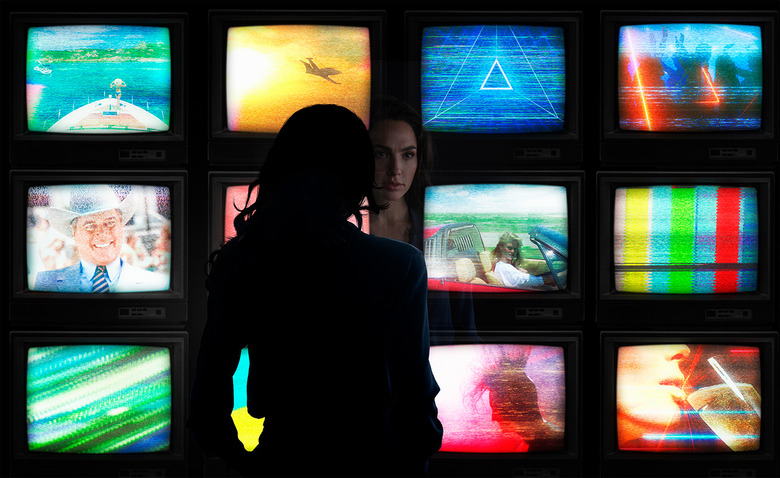 The Wonder Woman sequel officially has a title. And plenty of big hair and sweatsuits. The sequel to the best DCEU movie is leaning into its '80s setting with a very fitting title: Wonder Woman 1984. But along with that title comes an even greater reveal — Chris Pine is back as Steve Trevor! And he's wearing a sweatsuit and looking as confused as we are!
Wonder Woman director Patty Jenkins and star Gal Gadot dropped two surprise Wonder Woman 1984 first looks on us this morning, sending Twitter into a tizzy over the shoulder pads and big hair of Hollywood's current favorite era. But it wasn't the high-waisted pants and the nod to National Lampoon's Vacation in one of the TV screens that Diana is looking at that got us the most excited. It was the first image of Steve Trevor (Pine) clad in a very '80s sweatsuit, looking very confused in a mall.
Wonder Woman 1984: Steve Trevor is Back!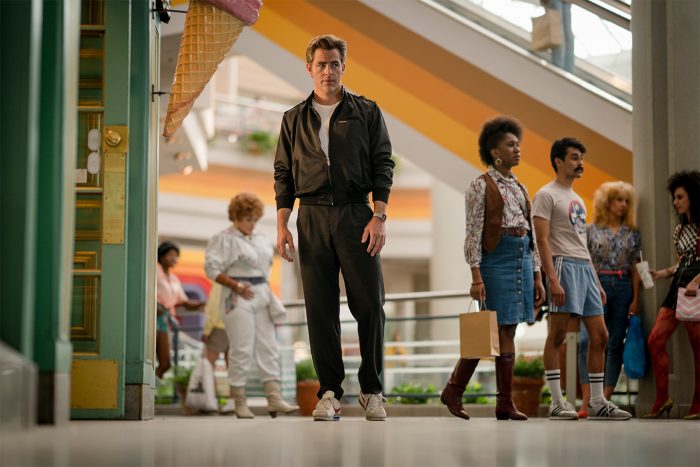 Yes, that's Steve Trevor in the flesh — and rocking that all-moss green sweatsuit, I might add. He looks as confused as we are as to why he's still standing in the '80s when the end of Wonder Woman saw him sacrifice his life to save the world from a deadly bomb. It was a fitting end for one of the best characters the DCEU has given us. But you know what? I don't care, because Steve Trevor is back and he and Diana are going to be in love again! Although, knowing comic book movies, it likely won't be so easy.
There are plenty of theories as to why Pine was reported to return as Steve Trevor. He's Diana's hallucination, he returns in a vision, or the far-fetched theory that Diana ventures into the Underworld to rescue him from Hades (this is loosely based on Greek mythology, after all!). But he looks more like flesh-and-blood, and less like a dream (though Chris Pine is always dreamy). Could time travel be a factor? We'll have to wait until 2019 to find out.
Directed by Patty Jenkins, Wonder Woman 1984 sees Diana facing off against one of her greatest comic book foes, Cheetah, played by Kristen Wiig. Pedro Pascal also stars in the comic book sequel. Production has begun in Washington, D.C., and Alexandria, Virginia., and will continue in the U.K., Spain and the Canary Islands.
Wonder Woman 1984 is set to open in theaters on November 1, 2019.