New 'The Nun' Image Arrives Ahead Of Tomorrow's Trailer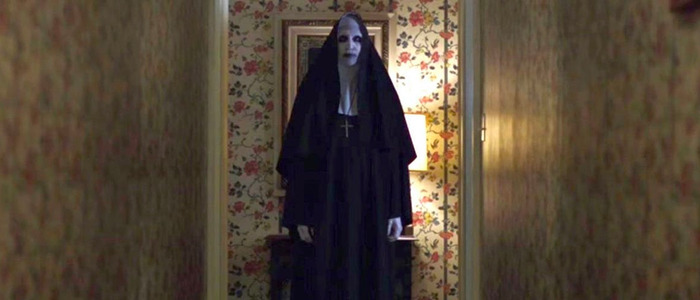 The trailer for Corin Hardy's The Nun will be giving us all the heebie-jeebies very soon. In the meantime, feel free to gaze upon this new image from the film, which teases the latest addition to The Conjuring universe.
Empire has a new image from The Nun, and it's about as moody and atmospheric as you might expect. The image shows star Taissa Farmiga creeping around in the shadows, probably seconds away from a loud, booming jump-scare.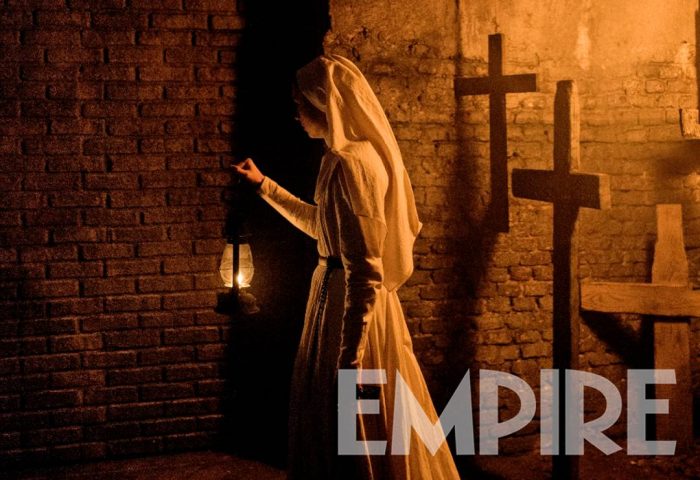 The Nun is the latest fright-fest in The Conjuring universe. Said universe kicked-off with James Wan's 2013 film The Conjuring. From The Conjuring sprung the haunted-doll movie Annabelle and its sequel/prequel Annabelle: Creation. Then came The Conjuring 2, which introduced audiences to the demonic nun at the center of The Nun. In that film, paranormal investigator Lorraine Warren (played by Taissa Farmiga's sister Vera Farmiga) keeps having visions of the spooky habit-wearing specter. Later, the nun is revealed to be a demon named Valak.
Fun fact: Valak is a "real" demon described in the 14th century grimoire Key of Solomon, which inspired the 17th century grimoire The Lesser Key of Solomon, which in turn inspired the recent horror hit Hereditary. Does this mean Hereditary is part of The Conjuring universe?! No! It does not! But you can pretend it does if you want.  
The Nun will fill in the backstory for this demonic character, while also providing audiences with plenty of nightmare fuel. The film, helmed by The Hollow director Corin Hardy, is set in "1950s Romania where exorcist Father Burke and his assistant Sister Irene (Farmiga) are tasked with investigating a suicide at a convent."
"The period and the setting and the scope of it hark back to really classic, old-school, scarlet-blooded horror films," Hardy says. "And I loved that the story was a character-driven mystery as well as a scary horror movie."
I'm really looking forward to this. I enjoy The Conjuring films (although I can take or leave the Annabelle movies), and the Nun certainly makes for an imposing villain. I also appreciate how this film is keeping it in the family by having Taissa Farmiga likely playing a relative of Vera Farmiga's Conjuring character. On top of all this, Hardy is a promising horror filmmaker, and I'm excited to see what he does with this.
The Nun trailer will be arriving tomorrow. If you can't wait for that, and need more Nun action besides the image above, you can also check out the film's official poster below. The Nun opens on September 7, 2018.