Pirates Of The Caribbean Ride Character "Redd" Makes Her Debut In Disneyland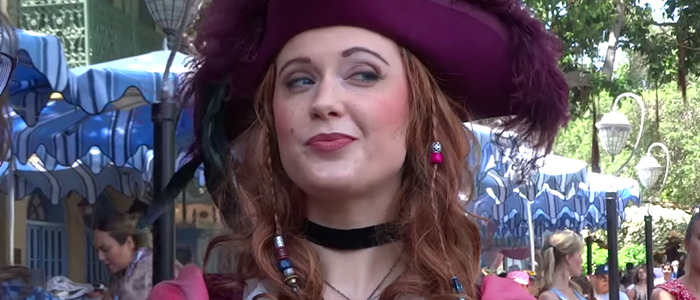 Updates to Disney theme park rides are a fairly regular occurrence, even to the beloved and iconic Pirates of the Caribbean, the last attraction that Walt Disney personally oversaw before his death in 1966. We've already written about how they've added a new female pirate character named Redd to a revamped version of the ride's auction scene, but now we have some new video of Redd meeting guests in the park. Could she become the new face of the ride movie forward? And maybe even the movie franchise?
Pirates of the Caribbean Ride Changes
Above, you can see the animatronic Redd incorporated into the updated scene in the ride, where she now leads the auction and says things like, "It's the rum they want. Drink up me hearties, yo ho!" It's a major overhaul to the wench auction that had been part of the ride since its inception.
Redd on the Outside
But now, Inside The Magic has shared some video of "Redd" putting in some face time with guests in the park outside the Pirates attraction.
This is an unusual thing for Disney. The park has orchestrated plenty of Jack Sparrow photo ops (they incorporated the Sparrow character into the attraction to correspond with the release of the films), but other named pirate characters from the ride don't typically chat it up with fans and park attendees in front of the queue area. It's clear that Disney is trying to make Redd a big deal, which has us to wonder...
Could Redd Take Over the Film Franchise?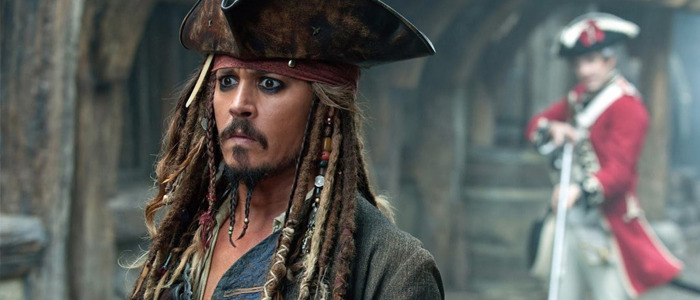 The Pirates of the Caribbean movies have made an effort to include interesting female characters thus far, with Keira Knightley's Elizabeth Swann, Penelope Cruz's Angelica, and most recently Kaya Scodelario's Carina Smyth in Pirates of the Caribbean: Dead Men Tell No Tales. But Johnny Depp's Captain Jack Sparrow is undeniably the face of this franchise, and if Disney wants to keep making these movies, they may want to consider getting rid of him.
I'm not even just talking about the highly publicized domestic abuse allegations against his ex-wife Amber Heard. Dead Men Tell No Tales cost $230 million to make (not including marketing) and performed nearly $70 million under the previous film at the domestic box office, and the fourth film was already $68 million behind the third movie in the series. Audiences are getting tired of these movies, and Depp's Sparrow schtick wore thin years ago. It's time for a fresh face to lead this franchise, and Redd may be the answer Disney is looking for.
If they keep going with Depp (as producer Jerry Bruckheimer has indicated), future entries in this franchise may end up skipping the theaters altogether and be relegated to Disney's upcoming streaming service. But a fresh re-launch with a female pirate hero? Sign me up.