'Suicide Squad 2' Gets Two New Writers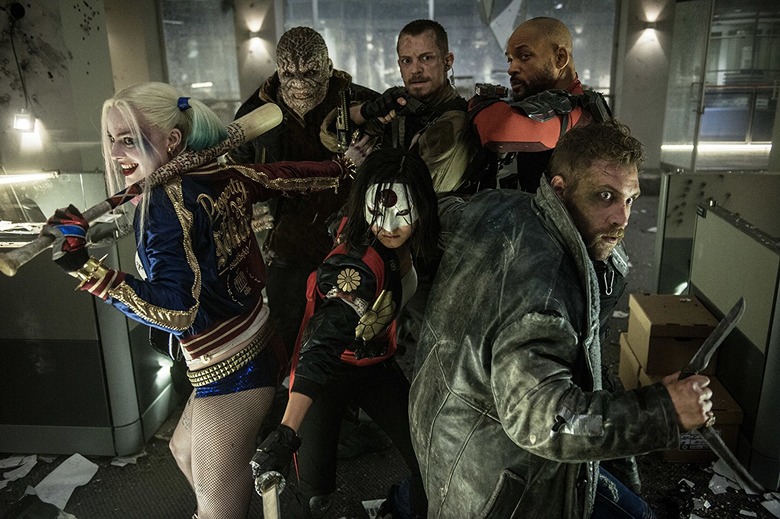 Suicide Squad 2 has added a few new members to its skwad. David Bar Katz and Todd Stashwick have been tapped by Warner Bros. to be the new Suicide Squad 2 writers, joining director Gavin O'Connor to co-pen the script to the DC anti-hero sequel.
David Bar Katz and Todd Stashwick are co-writing the script for the Suicide Squad sequel alongside director Gavin O'Connor, according to The Hollywood Reporter.
Katz and Stashwick aren't a screenwriting duo who are commonly paired together. Katz is best known for his Black List script The Man in the Rockefeller Suit, and has multiple feature film projects in development, including Chasing Phil with Warner Bros. He also has comic book experience, rewriting New Line's Spawn and penning the play The History of Invulnerability, which chronicles the creation of Superman.
Meanwhile, Stashwick is making the jump from the acting world to screenwriting with Suicide Squad 2. But it's not too dramatic of a leap for Stashwick, who appeared in Fox's Batman prequel Gotham, as well as SyFy's 12 Monkeys. He describes himself as a lifelong DC Comics fan.
The fate of the Suicide Squad sequel had remained mostly uncertain, due to Warner Bros.' increasingly crowded (and confusing) comic book movie slate and the critical blasting of David Ayer's 2016 film. Still, the film earned $746 million worldwide. After a lengthy search for a director, Warner Bros. announced the hiring of The Accountant's Gavin O'Connor, who was set to write and direct the film solo. But now that is not the case, with the addition of Kataz and Stashwick to the writing team — bringing the total number of writers to three.
Suicide Squad 2 will feature the return of Deadshot (Will Smith), Harley Quinn (Margot Robbie), Rick Flag (Joel Kinnaman), the villainous Joker (Jared Leto), and presumably the rest of the antihero squad: Killer Croc (Adewale Akinnuoye-Agbaje), Captain Boomerang (Jai Courtney), Katana (Karen Fukuhara), and Diablo (Jay Hernandez). Unfortunately Slipknot, ahem, slips away from us in the sequel.
Suicide Squad 2 is one of many DC universe projects that Warner Bros. is juggling, including a Jared Leto Joker movie, a Joker origin movie, a solo project for Robbie's Harley Quinn, and more. No release dates have been set yet for any of these films.