Sequel Bits: 'Hobbs And Shaw', 'Bill And Ted 3', 'Fallen Kingdom', 'Escape Plan 2', 'Doom', 'Halloween'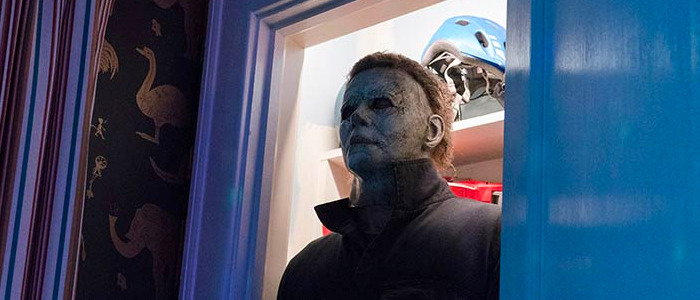 In this edition of sequel bits:
Hobbs and Shaw character descriptions reveal more about the film
Dwayne Johnson offers thanks to fans for supporting Hobbs and Shaw
Bill and Ted 3 (doesn't) begin filming in January 2019
Another Fallen Kingdom poster
A Rocket League Fallen Kingdom DLC trailer
Watch an Escape Plan 2 clip
Some set photos from that Doom reboot
A new Halloween image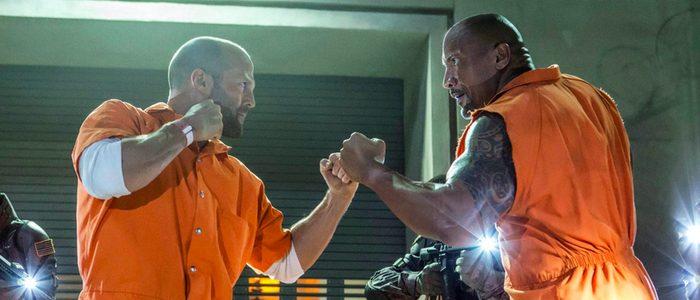 Hobbs and Shaw, the Fast and Furious spin-off, is gearing up to begin filming, and some (alleged) new character descriptions have surfaced in the form of a casting call (via THS). If these are accurate, they provide some more info on the film. These descriptions mention both family members for Hobbs and Shaw, and also a "British villain":
For the role of Shaw's sister:
The studio is looking for an actress, 28-39, in the mold of Kate Winslet to play Deckard's sister, Hattie, who is "an MI-6 agent."
Dwayne Johnson's Hobbs character will also have a family in the film.
"The studio is on the search for a Polynesian actress, 70-75, to play Sofia Hobbs, described as the "matriarch" of the Hobbs family and five Polynesian men, all 30-50, to portray Hobbs's brothers: Jonah, Cal, Tim, Matt and Alex. "
For the role of the villain:
"The studio is looking for an actor, 49-59, to fill the role of Null who is described as a "British villain" and "mysterious international terrorist who dresses in all black."
And speaking of Hobbs and Shaw, social media expert Dwayne Johnson hopped onto Instagram to both provide an update on the film (there's a new script), and to also offer thanks to fans who are interested in the movie. Check it out.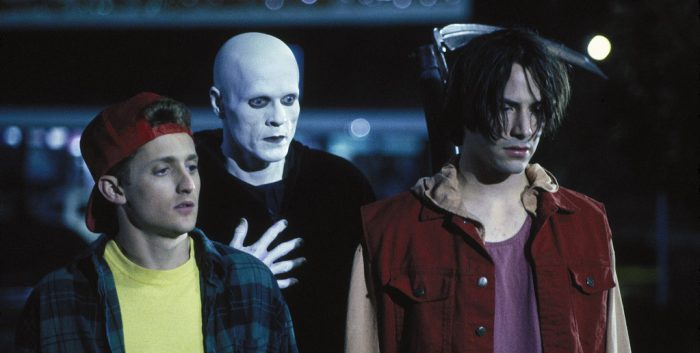 We're all very excited about Bill and Ted 3, aka Bill and Ted Face the Music. After years of rumors, the film is finally happen, with stars Keanu Reeves and Alex Winter returning. And now we know when Bill and Ted 3 will begin shooting: January 2019. According to Omega Underground, the sequel will begin shooting January 10. The new film finds the older, not-quite-wiser Bill and Ted traveling into the future. It's going to be excellent.
UPDATE: Alex Winter says this production start is just a rumor. So we'll have to wait for something more official.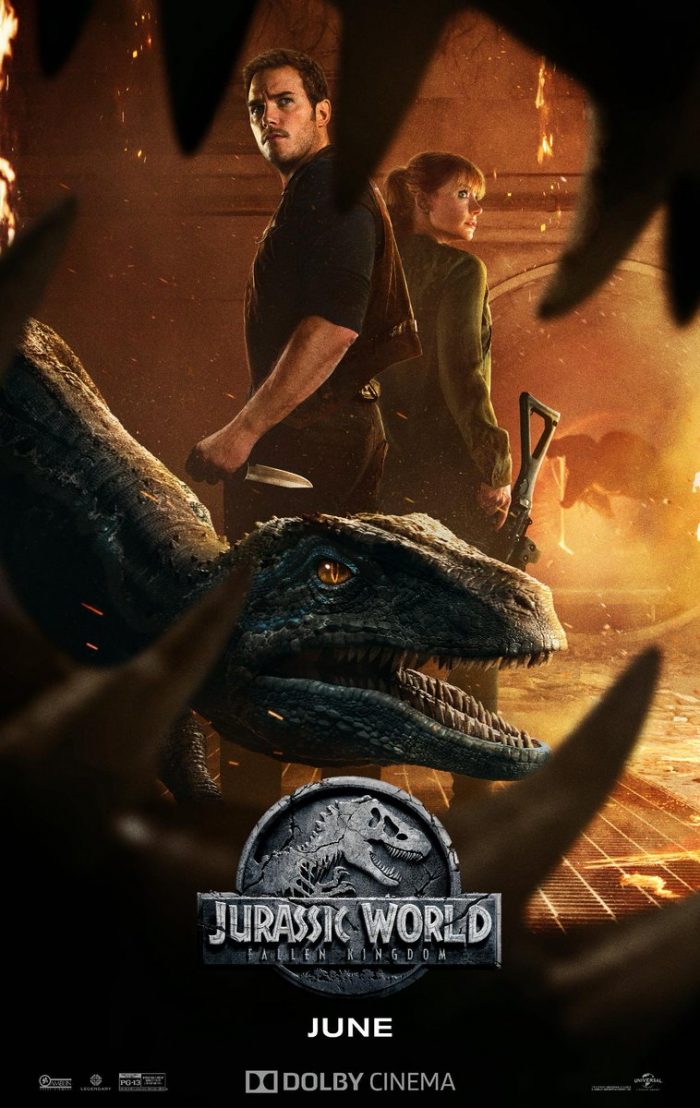 There have been approximately 300 Jurassic World: Fallen Kingdom posters, and here's another one. There's fire, there's dinosaurs, there's Chris Pratt and Bryce Dallas Howard looking concerned. What more do you need? How about a trailer for the game Rocket League, with a new Jurassic World DLC package? Here's where I tell you I have no idea what Rocket League is, but if you're into this sort of thing, this looks neat. It'll be available on June 18, 2018.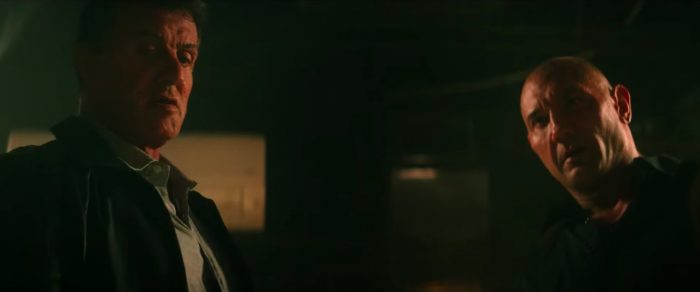 I liked the first Escape Plan. It wasn't great, but it was fun for what it was – a dumb action movie starring Sylvester Stallone and Arnold Schwarzenegger. The most exciting part of the movie was seeing these two action movie legends acting together. Now, there's an Escape Plan 2 (and also an upcoming Escape Plan 3), but only Stallone is involved. Dave Bautista stars alongside Stallone this time, and look – I like Dave Bautista. I think everyone likes Dave Bautista. But making this film without Arnold seems like a dumb move. But it's coming out regardless, so you might as well watch this new Escape Plan 2: Hades fight scene clip here. Escape Plan 2: Hades is available On Digital, On Demand, Blu-ray and DVD starting Friday, June 29.
As you may recall, Doom is getting a reboot in the form of a direct-to-video movie. Some new set photos have surfaced, one showing a bloody hallway, and one showing Amy Manson, who stars in the flick. Doom is, of course, based on the 1993 first-person shooter video game about space marines fighting off demons who have come straight from hell. The game was previously adapted into a 2005 film starring Dwayne Johnson and Karl Urban (and Rosamund Pike!). Not many people cared for that film interpretation, so maybe this new take will be more successful. There's no official release date for the new Doom yet.
So, how's your Wednesday going? pic.twitter.com/h6jONt7CbV

— Blumhouse (@blumhouse) June 6, 2018
We've all got Halloween reboot fever. The long-awaited trailer for David Gordon Green's Halloween is almost here and in addition to the new trailer, there's also this – a new image of Michael Myers in all his glory. After years of disappointing Halloween sequels, could this new take – which ignores the sequels in general and serves as a direct follow-up to the first film – end up saving the franchise? I sure hope so. We'll know for sure when Halloween opens October 19, 2018.