First Look At 'It' Star Sophia Lillis As The Mystery-Solving Icon In 'Nancy Drew And The Hidden Staircase'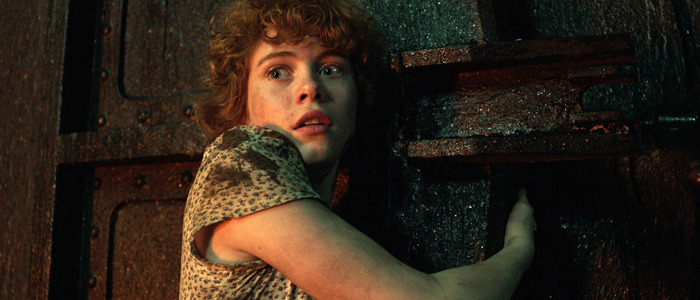 Our favorite teen girl detective is coming to the big screen again. Production has started on Nancy Drew and the Hidden Staircase, and with that comes our exciting first look at It breakout star Sophia Lillis's debut as the feminist mystery-solving icon. Will she be rocking the headband? Will she explain why someone from this generation is still named "Nancy"? Read on to find out!
Lillis was cast earlier this year as Nancy Drew, a teenage detective who has captured the minds of young readers since she first debuted in Carolyn Keene's novels in 1930. However, she has yet to receive a feature film adaptation that does right by the character's cunning and smarts. The most recent adaptation, starring Emma Roberts as the titular detective, was 2007's Nancy Drew, a silly and stodgy portrayal of the straight-laced junior detective who gets transplanted to Los Angeles. But the new film will follow an edgier version of Nancy Drew, with Lillis playing an outsider with a "penchant for keen observation and deduction."
Nancy Drew and the Hidden Staircase focuses on Nancy Drew (Lillis), a smart high schooler who stumbles upon the haunting of a local house. An outsider who struggles to fit into her new home, Nancy makes a couple of close friends who set out with her solve the mystery. Production for the film began this week, and we have our first look at the new adaptation.
Nancy Drew and the Hidden Staircase First Look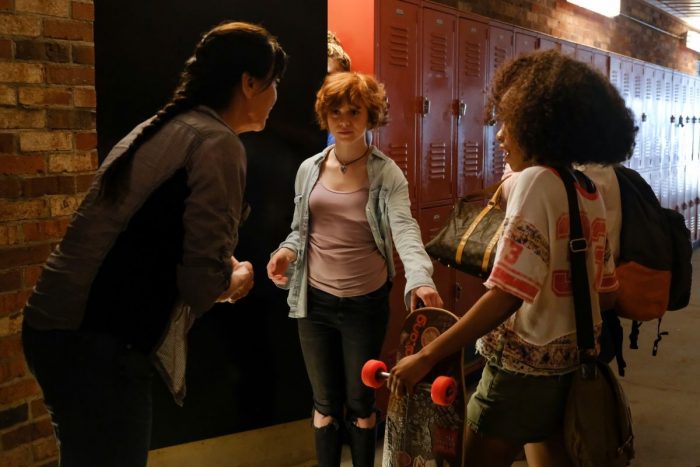 It looks like Nancy has traded her signature hairband for a skateboard, and her rich, wealthy background for that of the classic scrappy outsider. In the books, money was no object for Nancy Drew, who came from an upper middle class background and basically solves mysteries in her spare time. While this only made her cooler in the books, I'm not surprised that the new film switched it up — it's a little hard to turn a buttoned-up rich girl into a sympathetic screen protagonist.
I wonder how strictly based on the book Nancy Drew and the Hidden Staircase will be. The book of the same title was the second one published in the long-running Nancy Drew series, and will likely have a few old-fashioned plot points that will need updating. The book does deal with a haunted house (though belonging to her friend's rich Aunt Rosemary) as well as a case of a missing landowner and a sinister railroad company.
This isn't the first time Nancy Drew and the Hidden Staircase has been brought to the big screen either. A 1939 Nancy Drew film used that same title, though it took extensive liberties with the plot (one critic wrote that "the only similarity between the book and the film was the word staircase.") It's possible that this newest Nancy Drew will do the same here, though I would love if the film played homage to the book in some way.
Katt Shea (Poison Ivy) helms Nancy Drew and the Hidden Staircase from a script by Nina Fiore and John Herrera.
The film also stars Zoe Renee and Mackenzie Graham as Nancy Drew's best friends, George and Bess, respectively. Laura Slade Wiggins (Shameless) plays Helen, a high school mean girl who reluctantly joins helps Nancy solve the mystery. Sam Trammell (True Blood) plays Nancy's father, Carson. The cast is rounded out by Linda Lavin, Andrea Anders, Jay DeVon Johnson,  Andrew Matthew Welch, Jon Briddell, Josh Daugherty, Evan Castelloe, and Jesse C. Boyd.
Production for Nancy Drew has begun in Monroe, Georgia. No release date has been specified yet.