Barry Jenkins Will Direct Every Episode Of Amazon's 'Underground Railroad'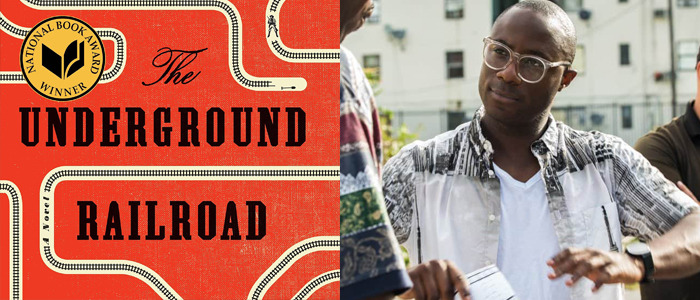 Last March, we wrote about how Moonlight director Barry Jenkins was teaming up with Amazon to adapt Colson Whitehead's award-winning novel The Underground Railroad for television. But a new press release confirms that Jenkins will direct every episode of the upcoming limited series. That's great news for all the Jenkinsians out there – that's what all the hardcore Barry Jenkins fans call themselves, right?
We'd previously heard that Jenkins would write and direct some episodes of The Underground Railroad, but Amazon has now officially confirmed that he'll direct all eleven episodes of the limited series.
Here's the official description of The Underground Railroad, which is based on Whitehead's Pulitzer Prize-winning 2016 novel:
Cora is a slave on a cotton plantation in Georgia. Life is hell for all the slaves, but especially bad for Cora; an outcast even among her fellow Africans, she is coming into womanhood—where even greater pain awaits. When Caesar, a recent arrival from Virginia, tells her about the Underground Railroad, they decide to take a terrifying risk and escape.
The Underground Railroad is no mere metaphor—engineers and conductors operate a network of tracks and tunnels constructed in secret beneath the very Southern soil upon which they've been enslaved. Cora and Caesar's first stop is South Carolina, in a city that initially seems like a haven. But the city's placid surface masks an insidious scheme designed for its black denizens. And even worse: Ridgeway, a relentless slave catcher of mythic origin, is close on their heels. Forced to flee again, Cora embarks on a harrowing flight, state-by-state, seeking true freedom in a heroine's journey carved through the soil and soul of America.
"Working with Amazon and a wonderful group of screenwriters to develop Colson's novel into a limited series has been an extremely rewarding experience," Jenkins said in a statement, confirming that while he'll be directing every episode, he'll have some help writing the show. "Translating his singular voice into a cohesive and equally singular visual language is a task I very much look forward to."
Whitehead took to Twitter with a humorous casting suggestion:
It's true! And I hope @BarryJenkins follows my casting suggestion that Walton Goggins plays all the white people, male & female, Eddie Murphy-Klumps style... https://t.co/f6is5KsiwV

— colson whitehead (@colsonwhitehead) June 6, 2018
Jenkins has a spectacular command of character and the ability to weave empathy and emotion into any project he touches – not just his movies, but his previous television work, too. He directed one of the best episodes of the first season of Netflix's Dear White People, an episode that featured a heart-stopping and harrowing confrontation between a black college student and a campus security officer with a gun. It will be a huge treat to see him sink his teeth into a longform story like this.
On the film side, Jenkins is directing an adaptation of another acclaimed book: James Baldwin's If Beale Street Could Talk. He wrote that script back in 2013 and it's a passion project for him, so we'll be keeping our eyes peeled for more information about that movie in the coming days.
There's no official release date for The Underground Railroad yet, but Jennifer Salke, the head of Amazon Studios, said in the press release that she "can't wait to get started" on the series, so I imagine we won't see it come to Amazon Prime until sometime in 2019.