Get Your First Look At 'The Addams Family' Animated Movie And Its Scary Good Voice Cast, Including Charlize Theron, Bette Midler, And More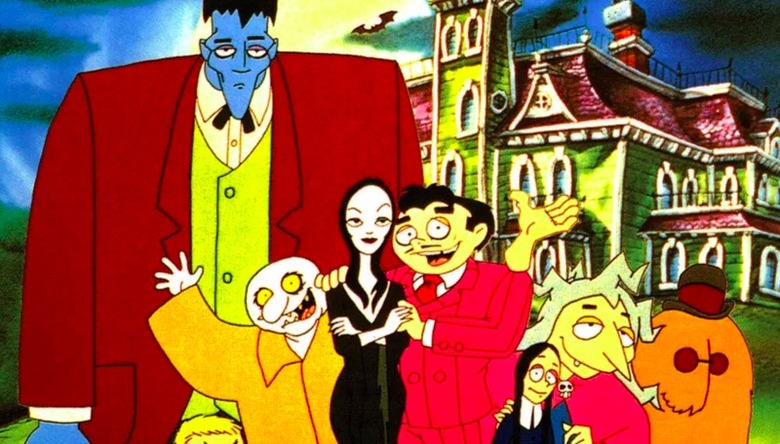 You couldn't wish for a creepier and kookier cast than the one in MGM's upcoming The Addams Family animated movie. And they have some altogether ooky character designs.
MGM has released a first look at their The Addams Family animated movie starring Oscar Isaac, which we still desperately wish were in live-action. But beggars can't be choosers, and at least we are blessed with a scary good cast confirmed to include Charlize Theron (Morticia), Allison Janney (arch nemesis Margaux Needler), Bette Midler (Grandmama), Chloë Grace Moretz (Wednesday), Finn Wolfhard (Pugsley), and Nick Kroll (Uncle Fester).
That's a cast boasting a whopping two Oscar winners, a two-time Oscar nominee, and of course, the dashing Oscar Isaac as Gomez. And here's what they look like in animated form.
The Addams Family Movie First Look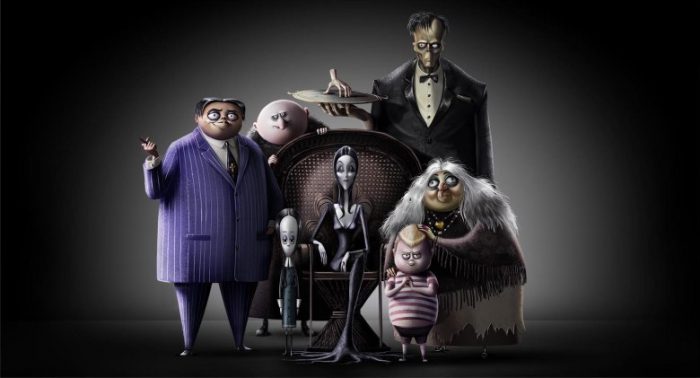 It's a wildly different visual style than what we'd expect from Sausage Party directors Conrad Vernon and Greg Tiernan, who are co-helming this new Addams Family with a script from Matt Lieberman. The character designs have an almost Tim Burton-esque flair, with Morticia's elongated limbs next to Gomez's rotund body and nearly grotesque face. It's a pretty stark look that fits the creepy, supernatural family.
The Addams Family follows the titular supernatural clan as they face-off against a sly reality-TV host (Janney) while also preparing for their an Addams-style extended family reunion.
This animated film will be the latest take on Charles Addams' classic New Yorker cartoon series, which has gone on to become a 1960s television series starring John Astin and Carolyn Jones, an animated series in the 1970s, and a well-regarded feature film in 1992. But this will be The Addams Family's first foray onto the big screen in animated form.
The first look and voice cast show a lot of promise, but I still wish this were a live-action film. Just imagine! Charlize Theron and Oscar Isaac lording over a family of freaks as their Goth queen and king? Oscar Isaac in a mustache! Give it to me now. Unfortunately, we'll have to make do with this animated take — which still looks incredibly fun.
The Addams Family opens in theaters on October 11, 2019.