'Sharp Objects' Trailer: Amy Adams Is Dangerous In HBO's Gillian Flynn Adaptation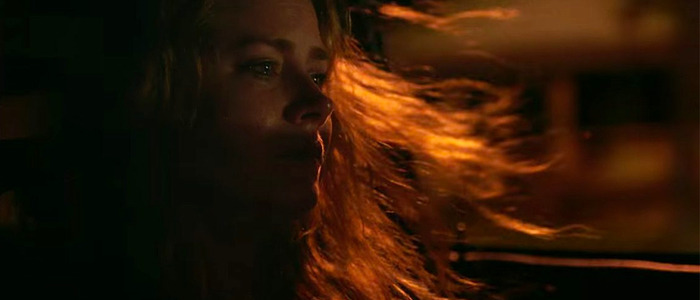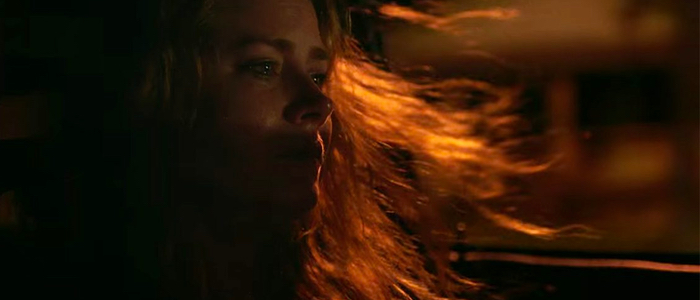 Gillian Flynn's debut novel gets the HBO treatment with Sharp Objects, a new miniseries adaptation starring Amy Adams and Patricia Clarkson. Watch the unsettling new Sharp Objects trailer below ahead of the July premiere.
Sharp Objects Trailer
HBO struck gold with the Jean-Marc Vallée-directed Big Little Lies. Now they're hoping to do it again with the Vallée-helmed Sharp Objects. Like Big Little Lies, Sharp Objects is based on a novel – in this case the debut novel from Gone Girl author Gillian Flynn. Sharp Objects looks much darker than Big Little Lies, though, and may be courting a completely different audience. Flynn adapted her book to script with Buffy the Vampire Slayer and UnREAL vet Marti Noxon. Jason Blum is serving as executive producer, because that guy is everywhere these days.
Adams plays Camille Preaker, a "reporter who returns to her small hometown to cover the murders of two preteen girls. Trying to put together a psychological puzzle from her past, she finds herself identifying with the young victims a bit too closely." Patricia Clarkson plays Adams' mother, who looks like she's literally been torn from the pages of a Southern Gothic novel. Other cast members include Eliza Scanlen, Elizabeth Perkins, Madison Davenport, Chris Messina, Matt Craven, Taylor John Smith and It break-out Sophia Lillis playing Adams' character when she was younger.
I'm a fan of Flynn's writing, but I haven't read Sharp Objects yet. This trailer makes the miniseries look incredible, though. It looks eerie and disturbing, and I love the idea of Adams – one of the best actresses working today – getting a chance to sink her teeth into a much darker role. Here's the book's official synopsis, which might provide more insight into the story:
Fresh from a brief stay at a psych hospital, reporter Camille Preaker faces a troubling assignment: she must return to her tiny hometown to cover the murders of two preteen girls. For years, Camille has hardly spoken to her neurotic, hypochondriac mother or to the half-sister she barely knows: a beautiful thirteen-year-old with an eerie grip on the town. Now, installed in her old bedroom in her family's Victorian mansion, Camille finds herself identifying with the young victims—a bit too strongly. Dogged by her own demons, she must unravel the psychological puzzle of her own past if she wants to get the story—and survive this homecoming.
Sharp Objects premieres on HBO on July 8, 2018 at 9PM.