'The Old Man And The Gun' Trailer: Robert Redford Robs Banks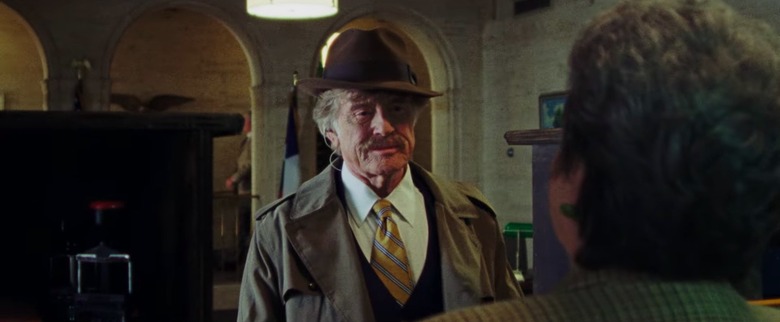 What better way for Robert Redford to go out from the movie business than with a '70s fedora on his head, his guns blazing? After a long and storied career as one of the most iconic actors in Hollywood, Redford is retiring. And his last movie, The Old Man and the Gun, feels like a fitting swan song.
Redford stars as the true-life elderly career criminal and prison escape artist Forrest Tucker, who conducts a string of bank robberies well into his 70s. As he continues his stint as a gentleman robber, he meets and falls in love with Jewel (Sissy Spacek) and is hunted by Casey Affleck's Detective John Hunt.
The Old Man and the Gun Trailer
I said guns blazing, but The Old Man and the Gun is far from an action-packed heist movie. Instead, the period piece is a quiet '70s-set film about an old career criminal who wants to do nothing else with his life. Directed by David Lowery (A Ghost Story), The Old Man and the Gun feels like a direct callback to the '70s new age of Hollywood during which Redford was at the peak of his career — note the twangy Jackson C. Frank folk song "Blues Run The Game" playing over the dreamy trailer and film bearing the marks of being shot on film, possibly 16mm.
The film boasts a great cast as well. Redford is the undeniable star, but it's exciting enough just to see him share the screen with fellow '70s icon Sissy Spacek, playing an age-appropriate love interest. And the Oscar winning Affleck plays the detective hot on Forrest Tucker's tail.
The Old Man and the Gun also stars Danny Glover, Tom Waits, Tika Sumpter, and Tom Waits. Oddly, Elisabeth Moss, who was previously reported to be cast in the film, is not listed in the credits.
A lovely, retro poster for The Old Man and the Gun has also been released.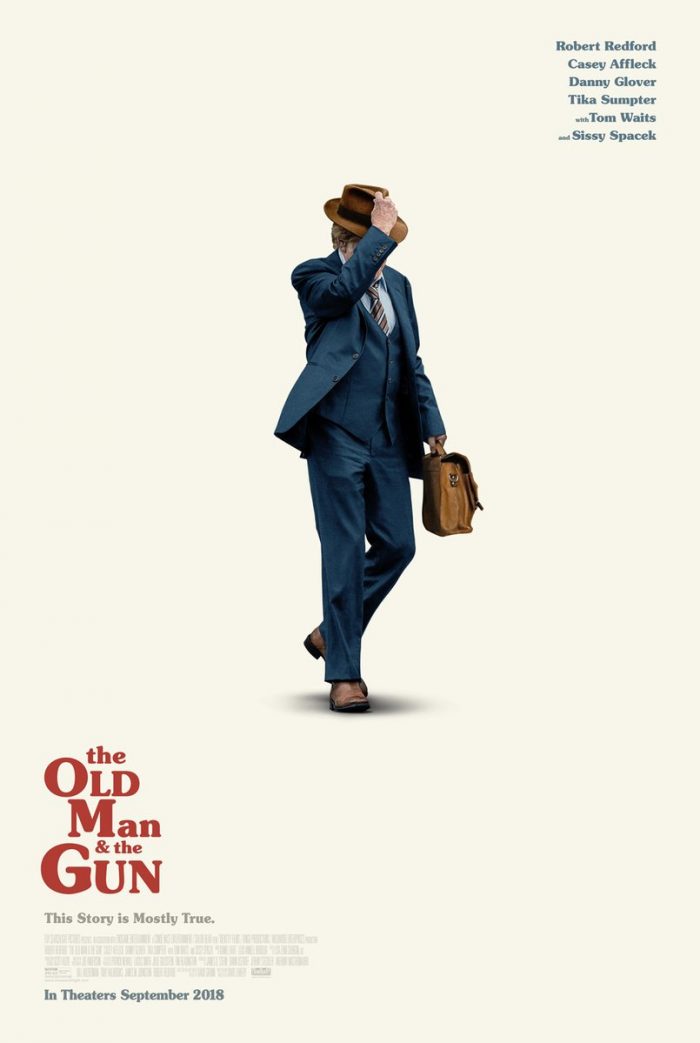 The Old Man and the Gun opens in theaters on September 28, 2018.
THE OLD MAN AND THE GUN is based on the true story of Forrest Tucker (Robert Redford), from his audacious escape from San Quentin at the age of 70 to an unprecedented string of heists that confounded authorities and enchanted the public. Wrapped up in the pursuit are detective John Hunt (Casey Affleck), who becomes captivated with Forrest's commitment to his craft, and a woman (Sissy Spacek), who loves him in spite of his chosen profession.