'American Gods' Cast Adds Three New Regulars For Season 2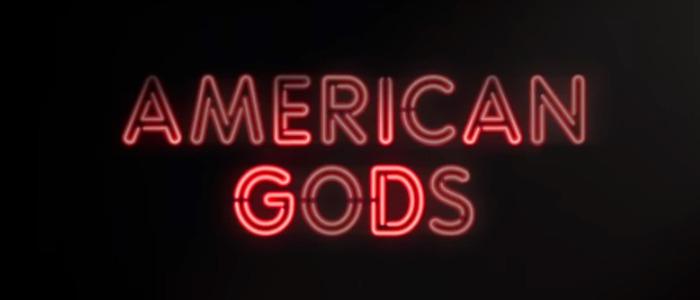 The American Gods cast is growing. Three new regulars have been added to the Neil Gaiman adaptation for season 2: Dean Winters, Devery Jacobs and Kahyun Kim.
American Gods has undergone some changes in between seasons. Original showrunners Bryan Fuller and Michael Green have departed, and Jesse Alexander, who has worked on Hannibal and Star Trek: Discovery, has been hired to take their place. Original cast member Gillian Anderson has left as well. Now, three actors are joining the American Gods cast for the upcoming season.Dean Winters, who you'll probably recognize as "that guy who appears in everything," like Brooklyn Nine-Nine and various Allstate commercials, has signed on to play a character named Mr. Town. In Neil Gaiman's American Gods novel, Mr. Town works for Mr. World. Mr. Town has a grudge against main character Shadow, blaming him for the death of several of his friends. Season 2 will have "Mr. World (Crispin Glover) task Mr. Town with tracking down Shadow (Ricky Whittle) and finding out what he knows about Mr. Wednesday (Ian McShane)'s plan. Town's methods are brutally efficient and may help him get to the root of his and World's curious questions."
First Nations actress Devery Jacobs will play college student Sam Black Crow, who is described as "spiritually cynical for someone who claims to believe in so much. She lives life with fierce confidence and openness, selling the chainsaw art she carves by the roadside for extra money." In Gaiman's novel, Sam Black Crow is a hitchhiker who meets Shadow on his journey.
Kahyun Kim is playing New Media, "the goddess of global content — and in this age, a cyberspace chameleon, who is also a master of manipulation." This is the part originally played by Gillian Anderson.
I really enjoyed the first season of American Gods. In fact, I liked it more than Gaiman's novel. But the behind-the-scenes shake-up – specifically showrunners Fuller and Green jumping ship – has left me a little wary. But I remain hopeful that season 2 will deliver the goods.
In American Gods, "Ex-convict Shadow Moon roams a world he doesn't understand, left adrift by the recent, tragic death of his wife. Little does he know his life is about to change after he meets a crafty, charismatic con man named Mr. Wednesday, who offers Shadow a job as his bodyguard. As their journey begins, Shadow encounters a hidden America where magic is real and fear grows over the ascending power of New Gods like Technology and Media. In a grand plan to combat the threat, Mr. Wednesday attempts to unite the Old Gods to defend their existence and rebuild the influence that they've lost, leaving Shadow struggling to accept this new world and his place in it."
There's no premiere date for American Gods season 2 yet.