NBC's Horror Series 'Cul-De-Sac' Could Be First TV Show Under New 'Blumhouse Presents' Brand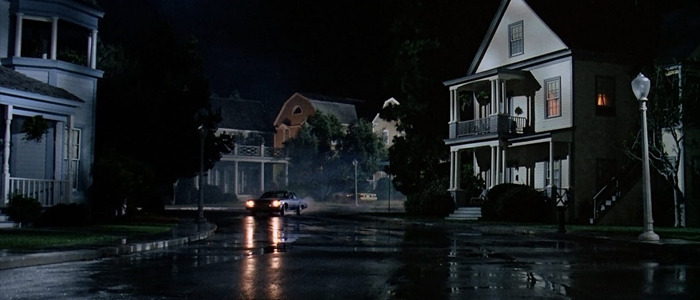 Looks like a new brand is moving into the neighborhood.
Not content with upending traditional Hollywood business models with his micro-budget, auteur-driven horror films, producer Jason Blum and his Blumhouse Productions are branching out into television with a new brand called Blumhouse Presents. Now a new report pegs a possible new NBC series called Cul-De-Sac as the first contender to be slapped with the fledgling brand's label. I bet it'll still have that "new brand smell," too.
Deadline reports that NBC has begun developing a horror series called Cul-De-Sac, which hails from writer Brian Sieve (Teen Wolf, Scream: The TV Series) and director Larysa Kondracki. We covered Kondracki's feature directorial debut – a film called The Whistleblower that starred Rachel Weisz – back in 2010, and she's since become a go-to director in the TV world, directing episodes of shows like The Walking Dead, The Americans, Halt and Catch Fire, Better Call Saul, Gotham, Legion, and more.Cul-De-Sac is described as "a serialized drama about three families living in a suburban cul-de-sac who begin to experience terrifying events and come to realize there's something sinister invading their perfect middle-class dream." Sounds very Amblin-esque, which is obviously a popular aesthetic considering the success of Netflix's Stranger Things. I'm getting a slight The 'Burbs vibe from this description, and my hope is that it's able to do what the best network TV shows are able to do: transcend their limitations by creating characters we want to spend time with each week.
But if all works out, it may be able to add some more viewers through sheer name recognition. Deadline's sources tell them "there is a branding idea for an event series franchise" that will be labeled "Blumhouse Presents," and Cul-De-Sac may be the first installment out of the gate.
The first thing to come to mind when one hears that name is Alfred Hitchcock Presents, the anthology series that ran for ten seasons from 1955-1965. The acclaimed filmmaker hosted and produced the show, which featured different types of stories (mysteries, dramas, etc.) with a revolving door of directors. Cul-De-Sac sounds like it'll be a cohesive season of TV – an "event series" – and then an entirely different show with a different vibe could come along as the next Blumhouse Presents entry. In that regard, it sounds almost more like American Horror Story – multiples seasons telling different stories under the same banner.