'Bad Boys 3' Adds 'Spring Breakers' And 'Enter The Void' Cinematographer – Check Out Some Of His Past Work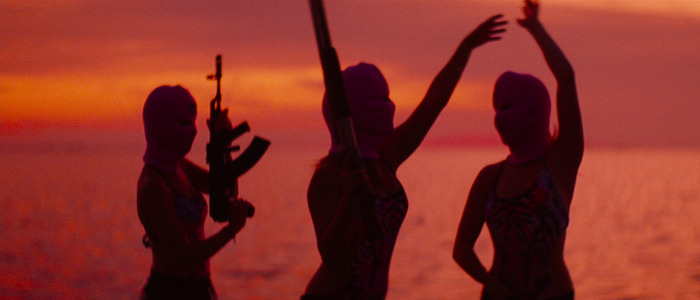 Bad Boys 3, tentatively titled Bad Boys For Life, is ready to ride or die, and the film just landed a very impressive cinematographer. Benoit Debie, who has shot such stylish films as Spring Breakers and Enter the Void, will serve as director of photography. This doesn't mean Bad Boys 3 will be a good movie, but it'll certainly look amazing.
The Bad Boys franchise has always been about style and excess – these aren't so much movies as they are a series of slickly rendered set pieces, pummeling the audience with sensory overload. Bad Boys for Life is the long-awaited third entry, and it's shaping up to be a bit different than the previous two films.
For one thing, original Bad Boys director Michael Bay has vacated, and Belgian directors Adil El Arbi and Bilall Fallah are helming the film. And now, the filmmakers have lined-up an unexpected cinematographer (via Omega Underground): Benoit Debie. Debie may not be a household name, but his work speaks for itself. He's responsible, in part, for the look of films like Spring Breakers and Enter the Void, which indicates that no matter what happens, Bad Boys For Life is going to look incredible.
The Cinematography of Benoit Debie
This video essay examines what makes Debie a "special breed of cinematographer." As the video explains, Debie does a lot of back or side-lighting, and he also uses a polarizer filter that results in strange, unnatural colors for the films he shoots. He also shoots most of his work on film, rather than digital, which makes it slightly more difficult to manipulate.
Neon Cinema
Here's another video essay that explains what makes Debie so unique. It highlights his strong use of saturated neon colors, practical lighting, rimlighting, and vari-color filters.
Enter The Void Showreel
This is a series of scenes from Enter The Void cut together to show off Debie's style. I'm personally lukewarm on the film in general, but Debie's cinematography is jaw-dropping here.
Spring Breakers Color Palettes
Finally, here's a quick, neat video highlighting the color palette of Spring Breakers.
Bad Boys For Life is one of several upcoming films Debie is working on. He also shot the Western The Sisters Brothers, and reunited with Spring Breakers director Harmony Korine for The Beach Bum.
A new Bad Boys film has been on the back-burner for almost 15 years, with producer Jerry Bruckheimer continuously assuring fans that Bad Boys 3 would happen. All was quiet on the Bad Boys 3 front for a while, and then early this year, the third film was officially announced with its new directors. Original stars Will Smith and Martin Lawrence are both returning, and will likely yet again have scenes where they say things like, "Shit just got real."
Bad Boys For Life hits theaters on January 17, 2020.