Netflix Will Screen Orson Welles' Final Film 'The Other Side Of The Wind' Theatrically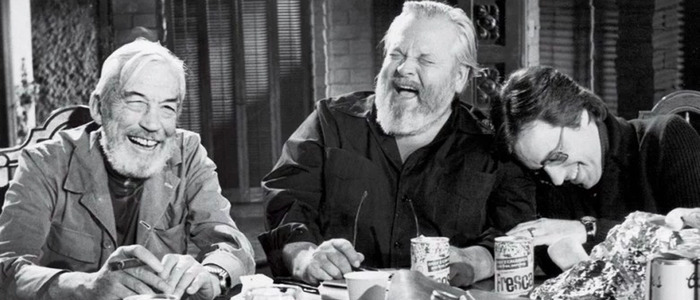 Netflix may not be too keen on theatrical releases, but they're willing to make an exception for Orson Welles. The streaming service is releasing a new cut of Welles' unfinished final film The Other Side of the Wind, and they've decided to put the film in a few theaters as well.
Netflix and Cannes got into a bit of tussle this year, primarily over the way Netflix handles their film distribution. The way Cannes saw it, Netflix's insistence on dropping everything online rather than in movie theaters is a big no-no. As the feud heated up, Netflix decided to pull their films from the 2018 Cannes line-up. One of those films was The Other Side of the Wind, the unfinished final film of legendary director Orson Welles. But it looks like Netflix appears to be more than open to screening Other Side of the Wind theatrically after all.
Frank Marshall, who is producing the film, revealed on Twitter that Netflix will indeed screen the film in theaters.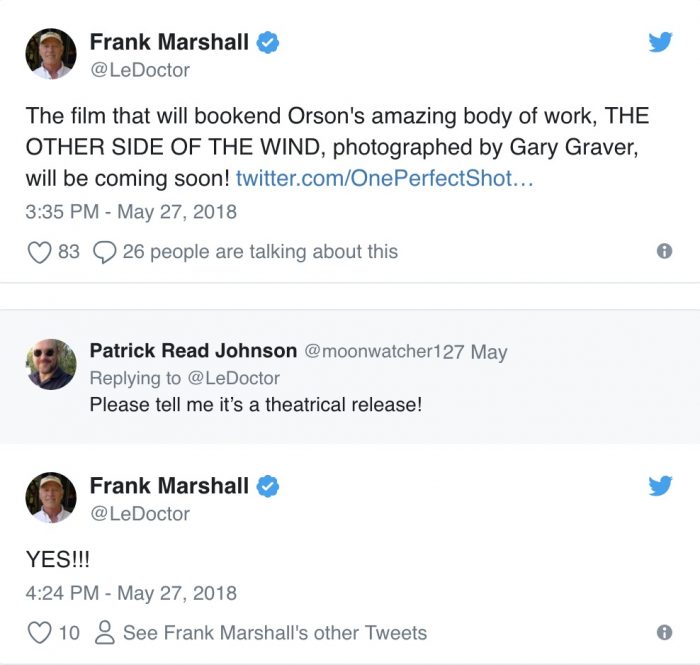 Indiewire has also confirmed that the film "will have numerous cinema showings, but details for the rollout are still being planned."The Other Side of the Wind is described as "a satire of Hollywood", and "focuses on the last days of a legendary film director named Jake Hannaford (played by John Huston), who is struggling to forge his last great comeback as a major filmmaker. Hannaford is hard at work on his final masterpiece, The Other Side of The Wind." The film was shot in a mockumentary style in both color and black-and-white.
Financial problems plagued the film, and in 1976, Welles said the movie was "96% complete", and spent years trying to raise funding to finish it once and for all. He never did, and The Other Side of the Wind has remained unfinished for decades. The film features a screenplay by Welles and Oja Kodar, and stars John Huston, Peter Bogdanovich, Oja Kodar, Robert Random, Lilli Palmer, Edmond O'Brien, Cameron Mitchell, Mercedes McCambridge, Susan Strasberg, Norman Foster, Paul Stewart and Dennis Hopper.
Marshall, who served as a Production Manager on the original production, has led efforts to complete this film for over 40 years. Marshall oversaw the new completion of the film, working closely with producer Filip Jan Rymsza, with consultation from Peter Bogdanovich.
"I can't quite believe it, but after 40 years of trying, I am so very grateful for the passion and perseverance from Netflix that has enabled us to, at long last, finally get into the cutting room to finish Orson's last picture," Marshall said when Netflix first announced the release. There's no official date yet, but The Other Side of the Wind is expected to finally arrive this year.