'The Magic Order' Trailer: Netflix's First Comic Gets A Preview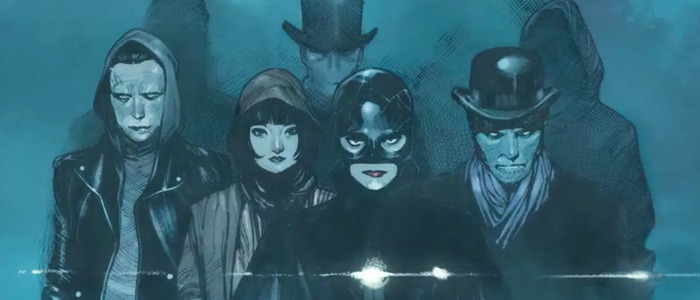 Netflix has unveiled the first trailer for The Magic Order, the streaming service's first foray into publishing original comic books.
Last year the company acquired Millarworld, the company belonging to famed comic writer Mark Millar, and now they're seeing the first fruit of that transaction with this The Magic Order trailer, which teases the story of a group of magicians who are being killed off one by one. Check it out below.
The Magic Order Trailer
The Magic Order was written by Millar and has art by Marvel veteran Olivier Coipel (Thor, The Avengers, The Amazing Spider-Man). In the past, Millar's work has leaned hard toward being edgy and controversial, and it's worked to varying degrees in stories like Kick-Ass, Wanted, and Kingsman. He's a big picture guy with a knack for creating premises that instantly hook readers, and though he's hit some creative stumbles here and there, he's undeniably talented.The Magic Order looks like his version of J.K. Rowling's Harry Potter mixed with Alan Moore's Watchmen, which, again, is a pretty damn compelling premise. I mean, just this image of a group of magicians banding together to face down a huge and very Watchmen-esque Lovecraftian creature has me interested in seeing where this story goes: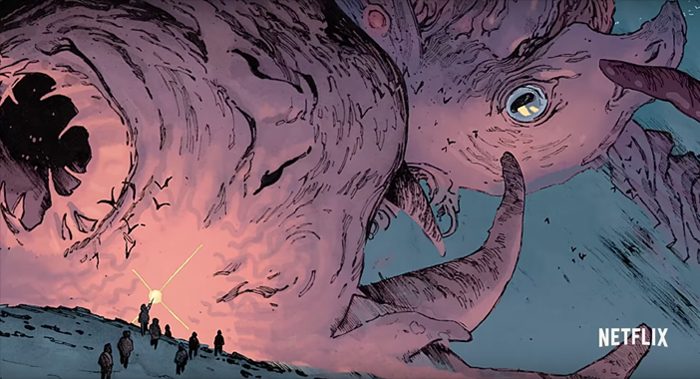 That said: I'm still not entirely convinced Netflix getting into publication business is the smartest move. I mean, a news story recently came out that said Netflix's market cap was bigger than Disney's, so they're clearly doing something right, but this seems like an unnecessary risk, doesn't it? And as much as I like comics, am I alone in saying that I think I'd prefer to see The Magic Order as an animated series that looks just like this trailer? Maybe it's just me, but I'd absolutely watch it if they adapted this into a show with that visual style.
Here's the comic's official synopsis:
We live in a world where we've never seen a monster and these people are the reason we sleep safely in our beds. Magic meets the mob in The Magic Order, as five families of magicians sworn to protect our world for generations must battle an enemy who's picking them off one by one. By day they live among us as our neighbors, friends and co-workers, but by night they are the sorcerers, magicians and wizards that protect us from the forces of darkness...unless the darkness gets them first.
The series will be six issues long and will be available for sale in comic book stores starting on June 13, 2018.