MoviePass Parent Company To Launch MoviePass Films, Will Now Produce Original Movies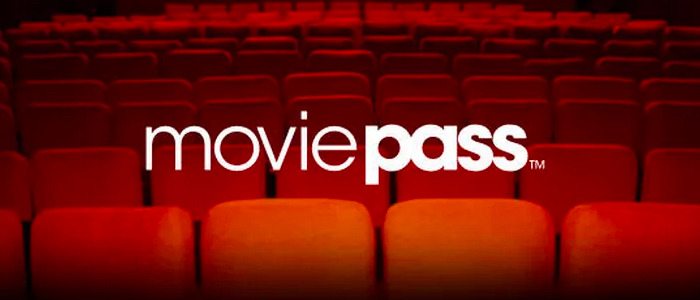 MoviePass is now getting into film production. The ticket-buying service continues to expand its baffling business ventures by producing original films through a new distribution and production company MoviePass Films.
The new division comes out of a deal brokered with the film production company Emmett Furla Oasis Films. MoviePass's parent company Helios and Matheson Analytics has acquired the company and its slate of past and current films, which includes titles like Lone Survivor with Mark Wahlberg, Escape Plan with Arnold Schwarzenegger, and Martin Scorsese's Silence.
Helios and Matheson Analytics announced that it has acquired Emmet Furloa Oasis Films from production company heads Randall Emmett and George Furla with the intent of launching MoviePass Films, the company's latest venture in theatrical dominance.
The terms of the deal were not disclosed, but Helios will be paying Emmett and Furla in a combination of cash and stock, according to a statement from Helios. Emmett and Furla will also serve as co-CEOs of MoviePass Films. Helios will own 51% of MoviePass Films, while EFO Films will have the remaining 49% stake.
"To have such a well-known, quality production company join forces with the Helios/MoviePass group of companies is truly remarkable," MoviePass CEO Mitch Lowe said in a statement accompanying the announcement. He continued:
"Since we began disrupting the movie industry with our unprecedented low-cost movie theater subscription service, MoviePass™, we have envisioned owning and developing our own studio content and using the power of our several million subscribers to bolster the success of the box office for our films.  I believe MoviePass Films will accelerate those efforts and demonstrate the power of MoviePass to drive movie theater attendance and downstream sales, for the benefit of moviegoers, movie theaters, studios and the film entertainment ecosystem as a whole."
Helios and MoviePass have come a long way since they first announced their shockingly good deal of one movie ticket per day for $9.95 a month. Not content to simply disrupt the theatrical industry and feud with AMC Theaters, MoviePass has expanded its reach exponentially to include movie distribution, developing its own review aggregation site, and attaining a piece of theaters' box office and downstream revenue. Now, MoviePass wants to get at the root of the theater-going experience: the movies themselves.
Producing original films is a bold choice for a company that continues to bleed money, with Helios losing a whopping $150.8 million in 2017 alone. And MoviePass shows no signs of wanting to tap into the ever-crowded streaming service field, which is fascinating in and of itself. MoviePass wants to become a major player to be sure, but will its wonky business model allow it?
Randall Emmett of EFO Films seems confident that MoviePass will. "I have never seen any player in our industry move so quickly and gain such a large following in such a short period of time," Emmett said in a statement. "What impresses me the most is that MoviePass can guarantee box office attendance, which is a game changer.  I don't believe anybody else can do that."
Could MoviePass's wacky gambit work? It shows no signs of losing its popularity thus far, even as the app reintroduces unpopular features or wavers on its staple $9.95 plan. Maybe we will be seeing films with the MoviePass Films logo gracing big screens soon enough.