Watch The First 15 Minutes Of 'Dietland,' Marti Noxon's Feminist Revenge Fantasy Series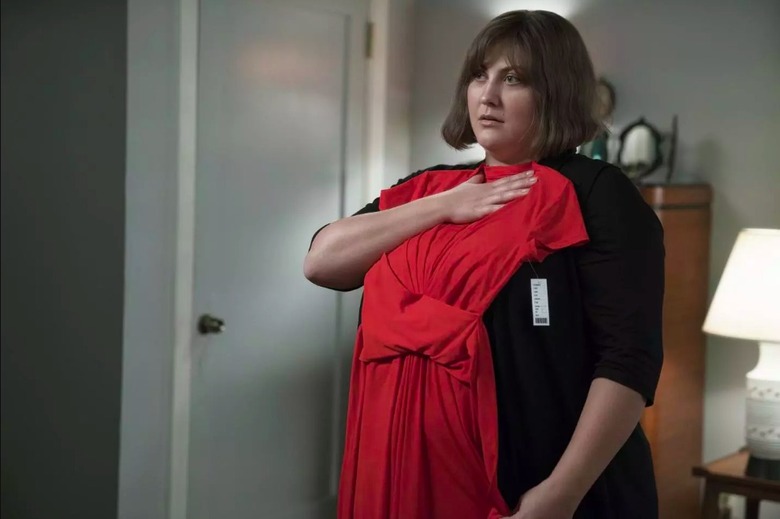 Dietland, which follows an insecure and overweight ghostwriter for a New York fashion magazine who joins a vigilante feminist cabal, is sure to court more than a little controversy. But that's what showrunner Marti Noxon is good at.
The co-creator of the sharply feminist UnReal and the writer behind the polarizing sixth season of Buffy the Vampire Slayer, Noxon has apparently done it again with the upcoming revenge fantasy perfectly timed to the #MeToo movement. In the new Dietland preview of the first 15 minutes of the AMC series, she reveals that she hasn't lost her razor-sharp edge.
Dietland Preview
Dietland joins the ever-crowded field of poorly named shows that don't do justice to the excellent character work and whip-smart writing hiding underneath. But I get the feeling that Dietland would like to keep it that way. Based on the 2015 novel by Sarai Walker, it turns out that Dietland is a feminist vigilante series masquerading as as a fluffy fashion drama.
Walker billed her novel as the "female version" of Fight Club, featuring a disgruntled and mild-mannered protagonist who finds herself roped into a vengeful feminist movement that has taken to enacting vigilante justice against sexual assaulters and harassers. Yes, this series involves straight-up murder.
The first 15 minutes of the series is embedded wholly in the perspective of Plum Kettle, an overweight writer who spends her days ghostwriting advice to fashion magazine readers and counting down the days until her weight loss surgery. But something more sinister is afoot, as she notices a strange woman following her, and increasing reports of strange deaths around the country.
After Marti Noxon left UnReal, the once-promising Lifetime drama began to flounder and lose its sharp, feminist bite. But it seems like Noxon's unapologetic, tongue-in-cheek writing is back in full force with Dietland. The series so far feels like it could be the adult equivalent of MTV's gone-too-soon vigilante series Sweet/Vicious. And while it's too early to tell whether Dietland can fill the hole that Sweet/Vicious left — or even the hole that the gloriously messy UnReal will soon leave — this series looks like a promising summer antidote to sugary-sweet shows. I'm already craving more.
Here is the official synopsis for Dietland:
A ghostwriter for the editor of a New York fashion magazine struggles with self-image and sets out on a wildly complicated road to self-acceptance, as men accused of sexual abuse and assault disappear and meet untimely, violent deaths.
Dietland premieres on AMC on June 4, 2018.