Netflix Unlocks 'Locke & Key' Series After Hulu Passes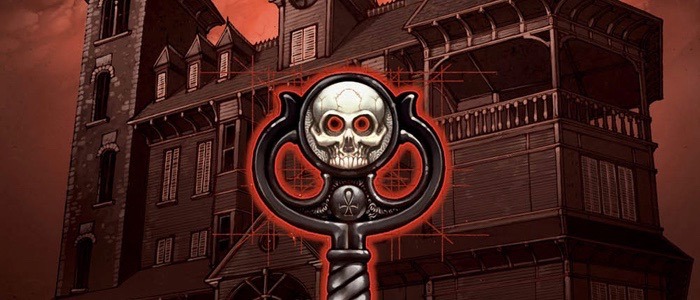 After nearly a decade of false starts and crushed dreams, the Locke & Key adaptation is finally coming to the small screen. The series has been reportedly picked up by Netflix, bringing the comic book adaptation's eight years of development hell to an end.
Joe Hill and Gabriel Rodriguez's acclaimed horror comic series has had a rocky road to the small screen. Initially developed as a pilot for Fox in 2011, Locke & Key has been picked up and dropped by countless writers and networks, with Hulu recently passing. But it looks like Netflix will come to the rescue, according to The Hollywood Reporter.
THR reports that Netflix is nearing a series-order deal for the drama adaptation from showrunner Carlton Cuse. The streaming service is reportedly in talks to license the rights for the IP and redevelop the drama with IDW Entertainment. It will be different from the Hulu pilot, which was helmed by It director Andy Muschietti. The news was first reported by That Hashtag Show late last week.
Locke and Key is a horror/fantasy series that follows three siblings who, along with their mother, move into their old family home in Maine after the brutal murder of their father. But they discover something sinister at work there, including a set of keys that can open the doors to different dimensions, and a demon that will stop at nothing to obtain those keys.
Here's the official synopsis for the Locke & Key comic book series, which ran from 2008 to 2013:
Locke & Key tells of Keyhouse, an unlikely New England mansion, with fantastic doors that transform all who dare to walk through them.... and home to a hate-filled and relentless creature that will not rest until it forces open the most terrible door of them all...! Acclaimed suspense novelist and New York Times best-selling author Joe Hill (Heart-Shaped Box) creates an all-new story of dark fantasy and wonder, with astounding artwork from Gabriel Rodriguez.
This Netflix pick-up comes two months after Hulu surprisingly passed on the pilot. Cuse and Muschietti shopped the pilot around to networks, including Amazon, Netflix, Apple. Now Netflix has picked up the series, which will be redeveloped by Cuse and Hill with an entirely new cast and director. Muschietti will still be credited as an executive producer.
This is just the latest in the project's long and bumpy history since it was first developed as a TV series for Fox by director Mark Romanek (One Hour Photo, Never Let Me Go). That pilot even screened for audiences at Comic-Con, but Fox ended up passing on it. A year later, Universal considered adapting the comic series into a movie trilogy with Roberto Orci and Alex Kurtzman (Star Trek, Transformers, Fringe) writing, only for the project to be dropped again.
Cut to 2016: IDW Entertainment, which published the Locke & Key comics, began developing a new take on the show with Cuse and Hill, leading to Hulu ordering an hour-long pilot. With buzz mounting and competitors Netflix, HBO and FX eyeing the project, the Hulu pick-up seemed like a sure thing. Now, fingers are crossed that the deal will go through with Netflix, and Locke & Key can finally see the light of day.