'Halloween' Trailer: Witness The Return Of Michael Myers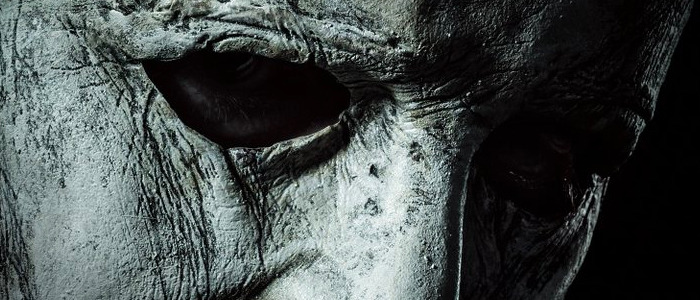 The long-awaited trailer for David Gordon Green's Halloween sequel is here at last. Jamie Lee Curtis returns for the film, which forgoes the majority of the franchise and serves as a follow-up to John Carpenter's 1978 original.
Halloween Trailer
Can David Gordon Green, Danny McBride and Blumhouse restore order and dignity to the Halloween franchise? I certainly hope so. While I'm one of those weirdos who enjoys almost all of the Halloween sequels (except Halloween: Resurrection; that movie can buzz off), I also know that no film has ever come close to approaching the brilliance of John Carpenter's original.
After numerous sequels and Rob Zombie's controversial remakes, the Halloween franchise needed a boost. With this in mind, Blumhouse turned to John Carpenter himself for input on a new entry in the franchise. Carpenter served as an advisor on the new movie, and had approval over the story, listening to several different pitches. As it turned out, the pitch Blumhouse and Carpenter were most impressed with came from David Gordon Green and Danny McBride.
Rather than a complete remake, Green and McBride have instead opted to write a sequel that both updates the franchise and reboots it. "We all came to the decision that remaking something that already works isn't a good idea. So we just have a reimagining instead," McBride said. In the new film, original Halloween final girl Laurie Strode is back, once again played by Jamie Lee Curtis. Laurie still lives with the emotional (and physical) scars of the events of the first Halloween. Now, Michael Myers, the boogeyman from the first film, is back, and he has his sights set not just on Laurie, but also her family, with Judy Greer playing Laurie's daughter, and Andi Matichak playing Laurie's granddaughter.
Devotees of the Halloween franchise will likely know that Laurie technically already had another daughter – Jamie Lloyd, played by Danielle Harris. Laurie also had a son, John (Josh Hartnett). But the new Halloween seems to be ignoring these characters. Indeed, the new Halloween is ignoring pretty much every sequel that came after Carpenter's original. At the same time, producer Jason Blum says the new Halloween will "respect the DNA of the franchise", while also bringing  "something totally new to it and we're really very very excited for people to see it."
Halloween opens on October 19, 2018.
Laurie Strode comes to her final confrontation with Michael Myers, who has haunted her since she narrowly escaped his killing spree on Halloween night four decades ago.