'Sesame Street' Is Suing The Dirty Puppet Movie 'The Happytime Murders'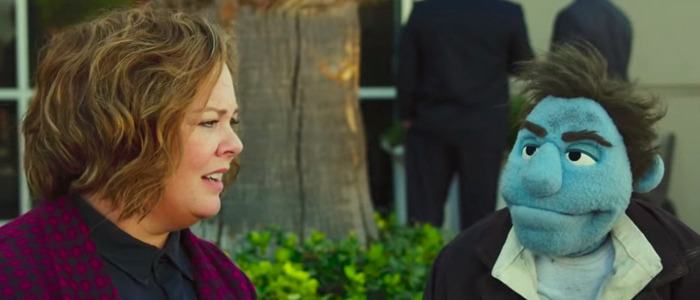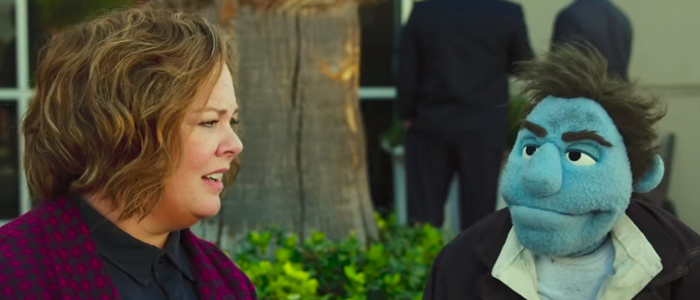 Dirty, filthy puppet movie The Happytime Murders just got slapped with a lawsuit from the makers of Sesame Street, who aren't very happy about all this R-rated puppet stuff. Sesame Workshop, the folks who run Sesame Street, are suing the makers of the raunchy puppet movie, claiming the film tarnishes the Sesame Street brand. Big Bird could not be reached for comment. More on The Happytime Murders lawsuit below.
People seemed to get a real kick out of the recent Happytime Murders trailer, but the folks at Sesame Workshop were definitely not amused. The Wrap reports that Sesame Workshop, who own and operate the beloved institution that is Sesame Street, are filing a lawsuit against the upcoming Melissa McCarthy film, which features Muppet-like puppets cursing and...*checks notes*...ejaculating.
The lawsuit seems predicated around the fact that the film uses the tagline "No Sesame. All Street.", which Sesame Workshop says is an unauthorized use of the Sesame Street brand. Here's an excerpt from the lawsuit filing:
"Sesame seeks to enjoin Defendants' deliberate effort to appropriate its SESAME STREET mark, and its trusted brand and goodwill, to promote their R-rated movie, The Happytime Murders, by way of a violent and sexually-explicit trailer. SESAME STREET is a registered trademark of Sesame, an organization with a long and storied history of 'helping kids grow smarter, stronger and kinder. Defendants' widely-distributed marketing campaign features a just-released trailer with explicit, profane, drug-using, misogynistic, violent, copulating, and even ejaculating puppets, along with the tagline 'NO SESAME. ALL STREET.' Defendants do not own, control or have any right to use the SESAME STREET mark. Instead, they are distributing a trailer that deliberately confuses consumers into mistakenly believing that Sesame is associated with, has allowed, or has even endorsed or produced the movie and tarnishes Sesame's brand."
The suit also says that the "threat of irreparable injury posed to Sesame's mark and brand cannot be overstated. Sesame has worked for nearly 50 years to build, cultivate and maintain trust with its audience of parents and young children built on its reputation for wholesome educational programming. That trust, although built over a span of generations, is too easily lost and is now in jeopardy. Defendants threaten to inflict serious, irreparable damage to Sesame's mark and brand by associating their adult movie with Sesame Street."
This whole issue is a bit ironic and strange, because The Happytime Murders was written and directed by Brian Henson, son of Jim Henson, whose famous Muppets are still featured on the show to this day.
According to the lawsuit, Sesame Workshop thinks that "the promotion of The Happytime Murders should succeed or fail on its own merits, not on a cynical, unlawful attempt to deceive and confuse the public into associating it with the most celebrated children's program in history." Now, Sesame Workshop is seeking a permanent injunction that would prevent the use of its trademarks in association with the film. One has to wonder: if Happytime Murders simply issues a new poster without the "No Sesame. All Street." tagline, would Sesame Workshop drop the suit?
The Happytime Murders opens on August 17, 2018.