'Solo' Prequel Comic Will Explore The Backstory Of Tobias Beckett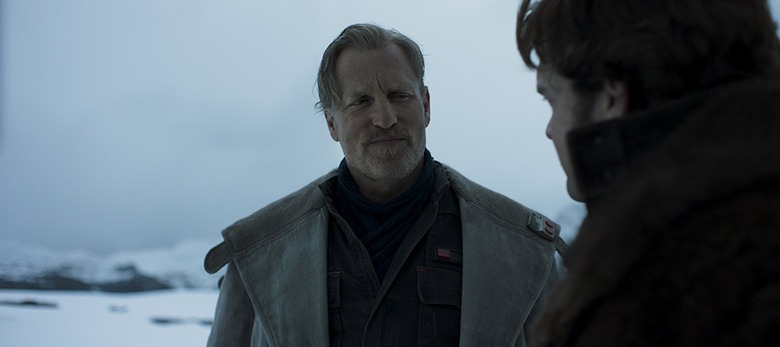 Solo: A Star Wars Story is a prequel that gives us the backstory of the dashing scoundrel, Han Solo. But what about a prequel to that prequel? Marvel has announced that they're releasing a Solo prequel comic focused on the life and origin of Tobias Beckett (Woody Harrelson), the career criminal who helped shape Han Solo into the smug smuggler we all know and love.
Beckett has already taught Han Solo everything he knows, but he could stand to teach us a thing or two. Especially about his past, which remains somewhat of a mystery. Well, Marvel Comics has you covered.
Marvel Comics will release Star Wars: Beckett #1 in August as a tie-in comic to Solo: A Star Wars Story. The one-shot, penned by Gerry Duggan with art by Will Sliney, Edgar Salazar and Marc Laming, will delve into why one of the villains of Solo, Enfys Nest, harbors such a deep hatred for Beckett.
You can see the cover art by John Tyler Christopher here.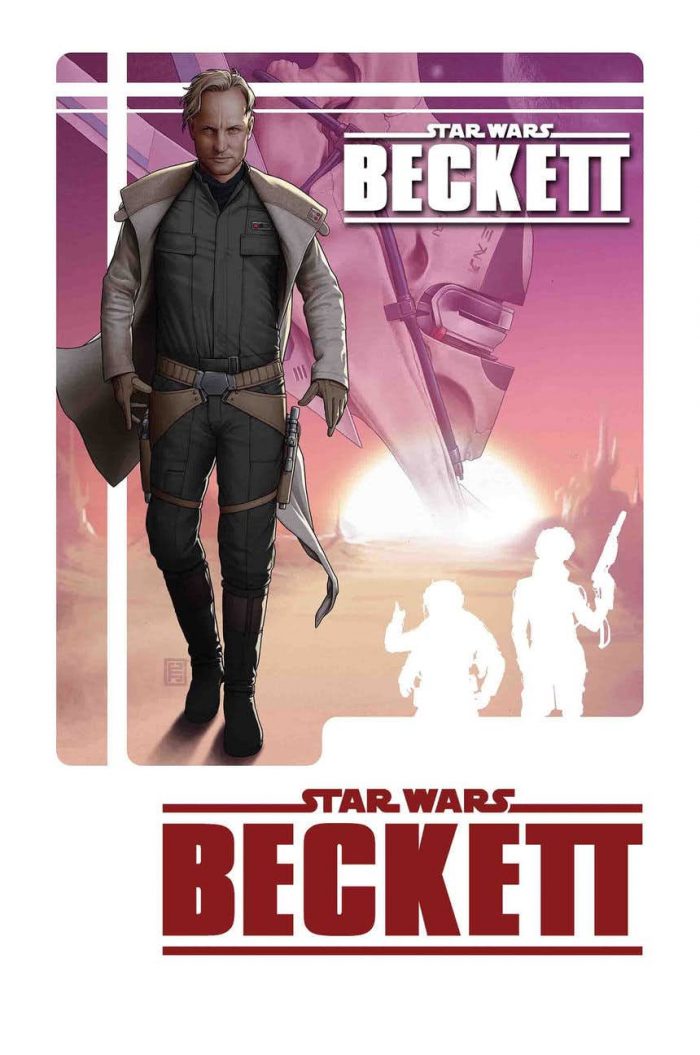 Star Wars: Beckett #1 will be one of several Star Wars comics that Marvel is releasing in August, including Star Wars #52, Darth Vader #19, Darth Vader #20, Star Wars: Doctor Aphra#23, Star Wars: The Last Jedi Adaptation #5, Star Wars: Lando — Double or Nothing #4, Star Wars: Poe Dameron Annual #2 and Star Wars: Poe Dameron #30.
Check out the information about Star Wars: Beckett #1 below.
STAR WARS: BECKETT #1
GERRY DUGGAN (W) • WILL SLINEY, EDGAR SALAZAR & MARC LAMING (A)
Cover by JOHN TYLER CHRISTOPHER
VARIANT COVER BY TERRY DODSON
MOVIE VARIANT COVER ALSO AVAILABLE
THE GOOD, THE BAD AND THE DEADLY!
TOBIAS BECKETT taught HAN SOLO everything he knows about surviving hoodlum-filled cantinas and backwater worlds. But who is this career outlaw and why is ENFYS NEST— one of the galaxy's most dangerous and brutal marauders — so dead set on taking him down once and for all? Find out in this original tale of a man who has gamed star system after star system, but at a cost that no heist can make up for.
40 PGS./ONE-SHOT/Rated T ...$4.99
Solo: A Star Wars Story is directed by Ron Howard and stars Alden Ehrenreich, Woody Harrelson, Emilia Clarke, Donald Glover, Thandie Newton, Phoebe Waller-Bridge, Joonas Suotamo, and Paul Bettany. It is currently playing in theaters.
Young Han Solo finds adventure when he joins a gang of galactic smugglers, including a 196-year-old Wookie named Chewbacca. Indebted to the gangster Dryden Vos, the crew devises a daring plan to travel to the mining planet Kessel to steal a batch of valuable coaxium. In need of a fast ship, Solo mee

ts Lando Calrissian, the suave owner of the perfect vessel for the dangerous mission — the Millennium Falcon.