Could One Of These Domain Names Be The 'Wonder Woman 2' Title?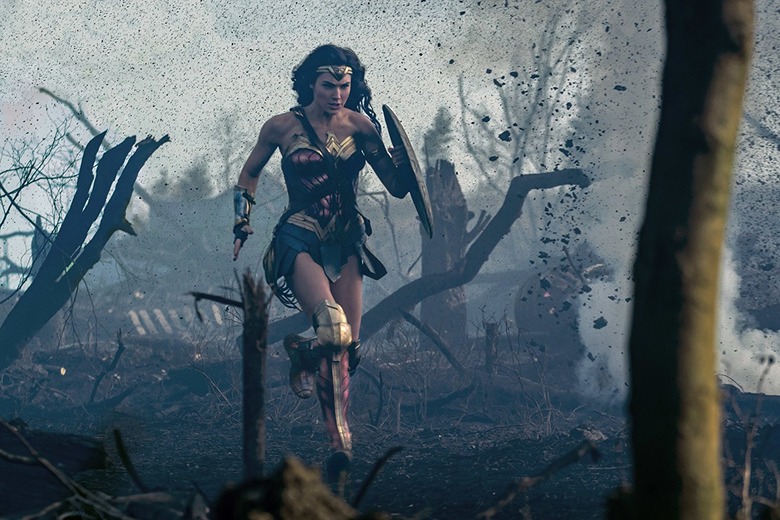 We still have well over a year until the best DCEU superhero returns to the big screen, but Warner Bros. has remained astonishingly tight-lipped about the title of the Wonder Woman sequel. It evades our grasp, even as the highly anticipated sequel builds an exciting, star-studded cast and heads to the glorious era of big hair and Cold Wars.
But a flurry of registered domain names may have just provided us the hint we needed to narrow down the Wonder Woman 2 title. Or is Warner Bros. just playing a game of viral misdirection with us? Find out more below.
Warner Bros. has registered a slew of website domain names for Wonder Woman 2 which may have confirmed the 1980s setting for the DC Comics sequel, as well as a few plot details. But do these domain names reflect the actual title of Wonder Woman 2?
DNW  (via ScreenRant) is reporting that Warner Bros. registered a number of domain names in connection to Wonder Woman 2. The first group of them refer to the sequel's setting in the 1980s, which will reportedly play into Diana's mission that takes place in the U.S. at the tail end of the Cold War.
Here they are below:
wonderwoman1980.com
wonderwoman1981.com
wonderwoman1982.com
wonderwoman1983.com
wonderwoman1984.com
wonderwoman1985.com
wonderwoman1986.com
wonderwoman1987.com
wonderwoman1988.com
wonderwoman1989.com
Does this mean that Wonder Woman 2 takes place over the course of a decade? Anything is possible at this point, with the scant details that we have of the sequel. But it's also possible that Warner Bros. is just registering as many domains that are vaguely related to Wonder Woman as they can. Which brings us to the juicier collection of domain names — ones with words! Here they are below:
wonderwomanarrives.com
wonderwomancheetah.com
wonderwomanlives.com
wonderwomanminerva.com
wonderwomanpart2.com
wonderwomanpartii.com
wonderwomanreturns.com
wonderwomanrises.com
Now these are some domain names that could work as potential titles, in particular Wonder Woman Arrives, Wonder Woman Lives, Wonder Woman Returns, Wonder Woman Rises, and Wonder Woman Part II.  "Rises," "Returns," and "Arrives" all make sense, as the sequel will supposedly follow Diana of Themyscira as she embraces the mantle of Wonder Woman. However "Lives" is a little ominous, as Diana showed no sign of being in danger at the end of Wonder Woman.
Cheetah and Minerva both refer to the sequel's villain played by Kristen Wiig, an archaeologist named Barbara Ann Minerva who is transformed into a bloodthirsty beast.
But take all these names with a grain of salt. Studios often buy domain names en masse to cover all possible bases, and Warner Bros. has even used this tactic in the past to hide the actual title. In 2013, when Warner Bros. set the internet ablaze by registering dozens of Man of Steel-related domain names for what would eventually be Batman v Superman: Dawn of Justice.
For now, we can just twiddle our thumbs — or crash the set of Wonder Woman 2 as it begins filming this summer — while we wait for the sequel's November 1, 2019 release.
Wonder Woman 2 is directed by Patty Jenkins and once again stars Gal Gadot. Pedro Pascal and Kristen Wiig are set to join the sequel.