'Black Beauty' Remake Will Bring The Classic Story Into Modern Day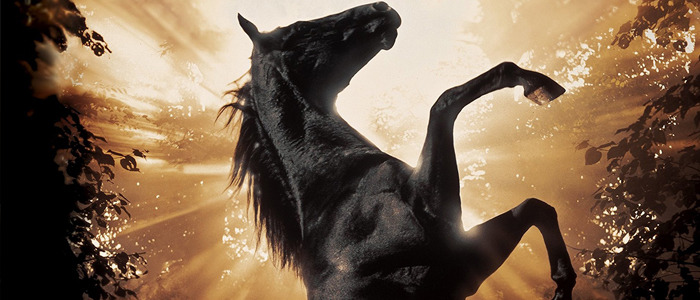 Anna Sewell's 1877 novel Black Beauty is one of the best-selling books ever, and there have already been a half-dozen film adaptations of the story. But now a new Black Beauty remake is in the works, and this modern reimagining will update the story's setting to modern day.
Sewell's Black Beauty is told from the perspective of the titular horse recounting incidents from its life – early days on a farm, working as a taxi horse in London, and eventually settling down in the country. But Deadline reports that this new movie version will update the story and "center on Jo Green, a teenager who recently lost her parents, who is sent to live with her uncle at a horse and animal sanctuary on Long Island. She eventually bonds with the wild Black Beauty, who was similarly taken away from her family when her mustang herd was captured in the West."
Black Beauty has been adapted into a TV show that ran for two seasons in the 1970s, and it's also been the subject of several movies, beginning as early as 1917 and most recently in 1994. Here's the trailer for the latter version, which was directed by Caroline Thompson (the writer of movies like Edward Scissorhands, The Nightmare Before Christmas, and Homeward Bound) and starred Game of Thrones' Sean Bean, Wonder Woman villain David Thewlis, and the voice of Alan Cumming (X-Men 2) as Black Beauty:
Filmmaker Ashley Avis has been hired to write and direct the remake for Bolt Pictures and Constantin Films. She's directed some small films like 2016's Deserted (starring Mischa Barton) and last year's romantic drama The Trouble with Mistletoe, and this seems like the highest-profile film of her career thus far.
I haven't read the original novel, but this quote from Sewell's work caught my attention:
".... there is no religion without love, and people may talk as much as they like about their religion, but if it does not teach them to be good and kind to man and beast, it is all a sham...."
That was originally written in the late 1800s, but it seems equally timely right now. If this version of Black Beauty can teach empathy and kindness, that's a good enough reason alone for another take on this story to exist.