Michael Bay's 'Six Underground' Will Be Netflix's Most Expensive Original Film Yet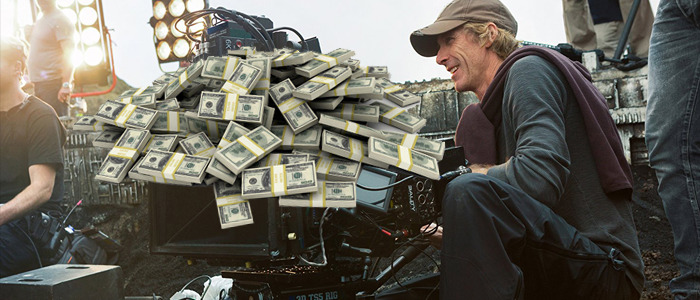 After spending $90 million on David Ayer's gritty fantasy film Bright, Netflix is upping the ante with Six Underground. Earlier this week, we wrote about how director Michael Bay and star Ryan Reynolds were teaming up with the streaming service for a new action thriller, and now a report says the film's budget will make it Netflix's most expensive movie yet.
New details about Michael Bay's Netflix movie have quietly emerged at Deadline, where a report says the budget for Six Underground will be in the $150 million range. That's far more than they spent on Bright, which was Netflix's previous record holder for their most expensive original film. It also currently outranks Martin Scorsese's highly-anticipated original movie The Irishman, which, last we heard, had a budget of $140 million (though some reports claimed that budget was still "climbing" beyond that number, so we'll have to wait until that's done to fully assess).
Six Underground, which was written by Deadpool and Deadpool 2 writers Rhett Reese and Paul Wernick, centers on "six billionaires who fake their own deaths and form an elite team to take down bad guys." The plan is for this film to be the start of a new franchise, and Bay's slick directorial style seems like an excellent fit for a story from a pair of writers who seemingly love raunchy humor and quippy jokes. Throw Reynolds in the mix as a star, and it sounds like they've got a hit on their hands. (Or at least whatever Netflix would consider a hit, since they don't release their internal viewing numbers, so we'll never really know how many people even watch this thing.)
With the upcoming The Irishman and last year's Bright sitting at the top of the list of Netflix's most expensive original films thus far, it's worth taking a look at some of the streamer's other high-profile original movies and see what they reportedly spent on them:
War Machine – $60 million
The Ridiculous Six – $60 million
The Cloverfield Paradox – $45 million
Netflix clearly has no qualms about dropping some serious cash for Six Underground. Expect a full marketing blitz and for a sequel to be immediately given a green light, even if the movie ends up being terrible. After all, Netflix doesn't have to be in the business of making good movies – they ultimately just care about keeping subscribers and gaining new ones. Making flashy, high-budget movies is a good way to do that, but here's hoping former Universal Pictures co-president Scott Stuber (who's now running Netflix's film division) cares enough about quality to keep upping the ante in that area as well.