Sequel Bits: Mission: Impossible – Fallout, Star Trek 4, The Next Jumanji, And More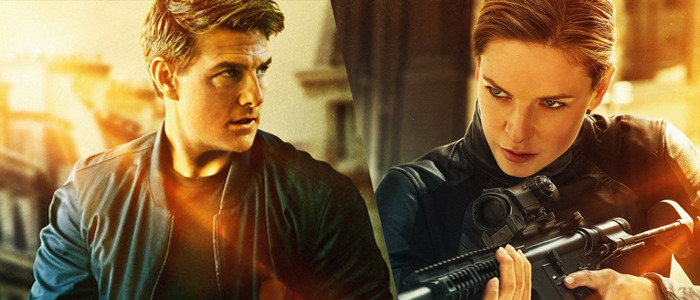 In this edition of Sequel Bits:
Mission: Impossible – Fallout receives 9 character posters
Emilia Clarke was "relieved" she didn't have to return for a sequel to Terminator Genisys
The next Jumanji sequel gets its first poster
Rob Zombie shares images from his movie Three From Hell
A new Jurassic World: Fallen Kingdom set photo
Zachary Quinto talks more about Star Trek 4
And more!
Here's a gallery of nine character posters from Mission: Impossible – Fallout, featuring Tom Cruise, Henry Cavill, Simon Pegg, Rebecca Ferguson, Angela Bassett, Sean Harris, Vanessa Kirby, Ving Rhames, and Alec Baldwin. This movie looks great, but I'll forever be baffled at the notion of anyone besides the actors in question actually purchasing one of these and hanging them on a wall.
Producer (and Jimmy Buffett fan) Frank Marshall recently shared a photo from the set of Jurassic World: Fallen Kingdom, showing that the Margaritaville restaurant that was on Isla Nublar has certainly seen better days.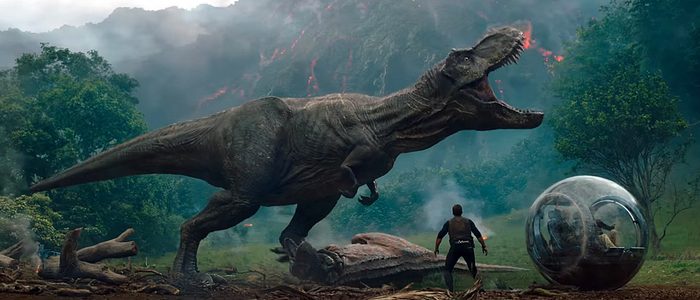 Speaking of Fallen Kingdom, Deadline says that Universal has cranked up the film's promotional campaign to a ridiculous degree – the studio is running a campaign that's worth $185 million. That's more than double what they did for 2015's Jurassic World, and that film went on to become a surprise box office juggernaut. Will those extra promo dollars translate into box office receipts? We'll find out when the film hits theaters late next month.
Here's one more cool piece related to Fallen Kingdom. Part of Universal's worldwide promotion apparently involved transporting a cargo ship with a T-rex mold in it down the Thames River. It's a quick video, and I'm not sure about this thing's ultimate destination, but I suppose this stunt sort of echoes the idea of the dinosaurs leaving the island and coming to the mainland in the upcoming sequel. Points for effort all around.
Musician-turned-director Rob Zombie is back with Three From Hell, a sequel to The Devil's Rejects that stars Sheri Moon Zombie, Bill Moseley, Sid Haig, and Jeff Daniel Phillips. He recently took to Instagram to share a few photos of the cast, which you can see above. Of course, it wouldn't be a genre movie party without Danny Trejo, who also plays a role in the sequel.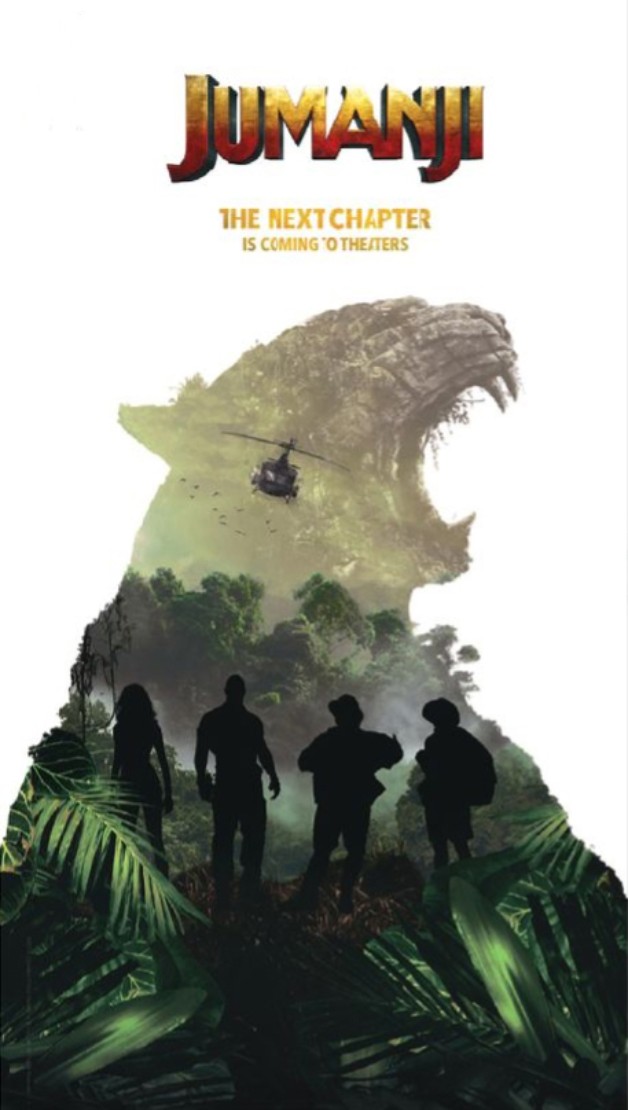 HeroicHollywood points us to what appears to be the first poster for Sony's still-untitled sequel to the smash hit Jumanji: Welcome to the Jungle. Would Welcome to the Bank Vault be too crass a title this time? Probably.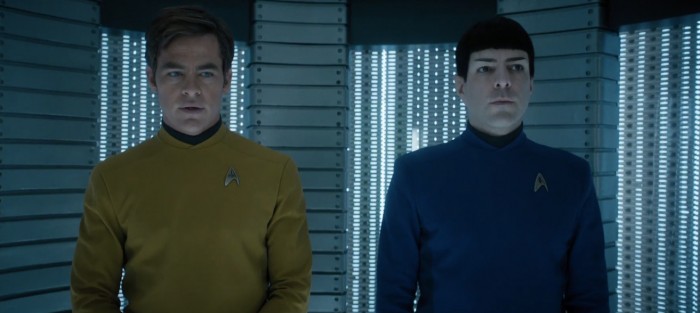 Despite Star Trek Beyond underperforming at the box office, Spock actor Zachary Quinto is convinced more Star Trek movies are going to happen. On a recent episode of The Late Show with Stephen Colbert, Quinto said:
"I know more now than I knew a few weeks ago, which is there will be a fourth [Star Trek] movie, if we stay on the track we are on. I think there is going a movie before Quentin [Tarantino]'s movie. So, there may be a movie after the next movie. So, we have a lot to look forward to...
They just announced a woman will be directing the next one, which is really exciting. It is the first time in the feature universe. And it is actually a woman I know and have worked with before, named S.J. Clarkson and she is incredible and I am very excited."
TrekMovie points out that Clarkson directed Quinto in two episodes of the NBC superhero series Heroes.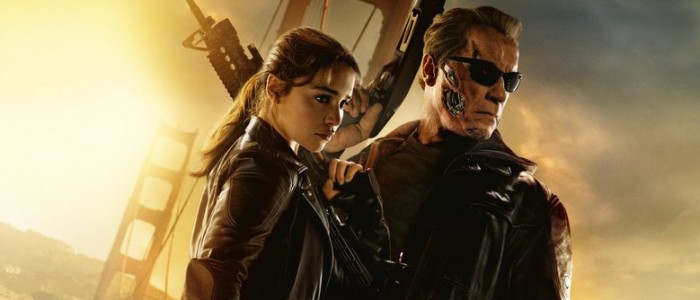 And finally, in an excellent Vanity Fair cover story of Game of Thrones and Solo star Emilia Clarke, the actress commented on her work in another major movie franchise: 2015's Terminator Genisys, in which she played Sarah Connor. Sounds like that wasn't exactly a happy set:
"[Frequent Game of Thrones director Alan Taylor got] eaten and chewed up on Terminator," she said. "He was not the director I remembered. He didn't have a good time. No one had a good time." She said things got so bad, that the crew of Josh Trank's notoriously disastrous Fantastic Four movie (which was filming nearby) even went as far as to have jackets made that said, "AT LEAST WE'RE NOT ON TERMINATOR." Whoa.
Clarke said she was "relieved" the film performed poorly enough that she didn't have to come back for another Terminator sequel...and I think most people probably agree with her on that front.