Idris Elba To Direct And Star In 'The Hunchback Of Notre Dame' Musical For Netflix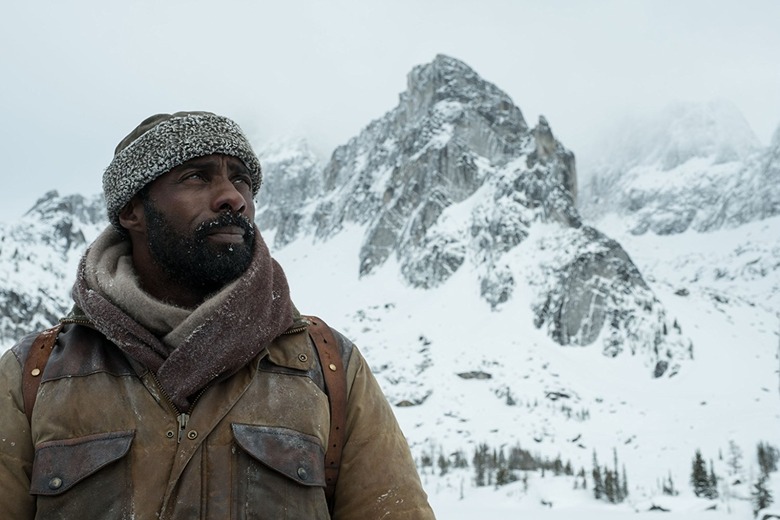 Idris Elba will be putting a sexier, modern-day spin on Victor Hugo's Gothic classic The Hunchback of Notre Dame.
Elba will be directing, producing, and starring in The Hunchback of Notre Dame for Netflix in a movie that is described as a "sonic and musical experience." But that's not the best part — Elba, who is a pretty successful DJ when he's not working as a Hollywood star, will also be producing original music for the feature.
Idris Elba is directing and starring in a new take on The Hunchback of Notre Dame, according to The Hollywood Reporter.
Michael Mitnick, who wrote films like The Current War and The Giver, will write the script for The Hunchback of Notre Dame, which is set to be a modern-day retelling of the 19th century Gothic romance. Hugo's original 1831 novel is the tragic tale of a deformed hunchback named Quasimodo, the bell-ringer of Notre Dame. The story follows Quasimodo and the gypsy dancer Esmerelda, who becomes victim to powerful men who are enchanted with her – including Quasimodo's guardian, the Archdeacon Frollo.
This won't be the first adaptation of the 19th century novel, which has been adapted into countless plays, movies, stage musicals, and of course, the 1996 Disney animated film. But it would be the first modern reinvention of the story.
Gothic romances are notoriously difficult to translate to modern day, especially one that plays into 19th century class and gender roles like The Hunchback of Notre Dame. But Elba's modern retelling will likely take liberties with the story – much like Disney's beloved animated film, which turned the story from a tragedy into a more traditional romance.
With the wild combination of elements (a musical! set in modern day! with famed DJ Idris Elba set to star!), I don't expect the Idris Elba The Hunchback of Notre Dame film to be anything like Hugo's 19th century novel. If anything, it will likely keep some of the trappings of the novel (um, Idris Elba rings...bells?) while telling a Beauty and the Beast-lite romance, as is the case with many modern reinventions of Gothic stories. Though again, this is where I scoff at the premise, because who would cast Idris Elba as a deformed hunchback?
The Hunchback of Notre Dame is Elba's latest foray behind the camera, having made his directorial debut this year with Sundance drama Yardie. He also created, executive produced, and will star in the Netflix comedy Turn Up Charlie.