The Best TV Shows & Movies Coming To Netflix In June 2018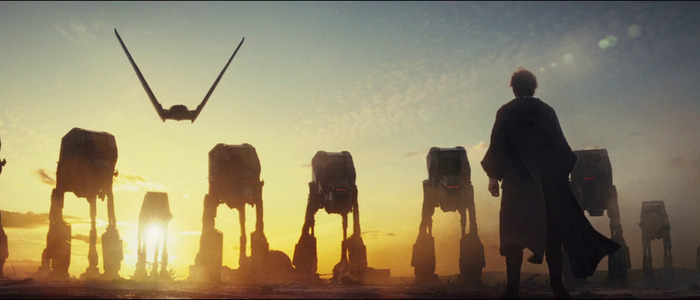 New month, new movies. Netflix has a pretty stellar new line-up in June, and we've got the list to prove it. In addition to the constant barrage of Netflix Originals, you'll also be able to stream Star Wars: The Last Jedi, The Departed, In Bruges, Thor: Ragnarok, and more. Check out the best new TV shows and movies coming to Netflix in June 2018 below.
Star Wars: The Last Jedi
Rian Johnson's bold, brilliant Star Wars: The Last Jedi hits Netflix next month. While some fans weren't very pleased with Johnson's very different take on the Star Wars universe, I personally think it's the best Star Wars movie to date. It takes what has already been established in the world of the franchise, and does innovative, original things with it. Rather than provide fan service and take The Last Jedi into a more obvious direction, Johnson instead sought to dig deeper into the psychology and motivations of the characters. The results were stunning. Also: porgs!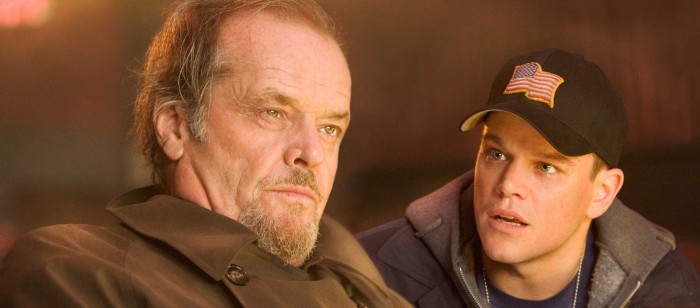 The Departed
Martin Scorsese finally took home an Oscar for The Departed. Some people had a problem with this, considering The Departed to be a "lesser" Scorsese film. Is it? Maybe – it's certainly not his best movie. But even a "lesser" Scorsese film is better than most other movies. Scorsese's remake of Infernal Affairs pits undercover cop Leonardo Di Caprio and undercover criminal Matt Damon against each other while also providing each actor a chance to crank-up their Bahston accents. Jack Nicholson is also on hand as a deranged crime boss. Full of jarring edits, shocking twists, and some genuinely funny comedy, The Departed is one of the most entertaining films of Scorsese's career.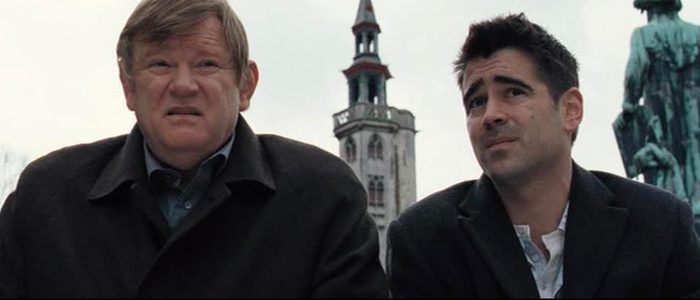 In Bruges
Martin McDonagh received a lot of attention for his 2017 film Three Billboards Outside Ebbing, Missouri, but for my money, McDonagh's best film is 2008's In Bruges. A strange blend of dark humor and moments of melancholy, In Bruges strands two hitmen – Colin Farrell and Brendan Gleeson – in Belgium, with twisted results. Farrell and Gleeson are both wonderful here, but the real scene-stealer is Ralph Fiennes, playing Farrell and Gleeson's foul-mouthed boss. Trailers for In Bruges sold it as a quirky, wacky comedy, but it's almost impossible to truly classify this flick. Yes, it's funny, but there's this underbelly of sadness beneath the whole narrative that elevates things to a different level.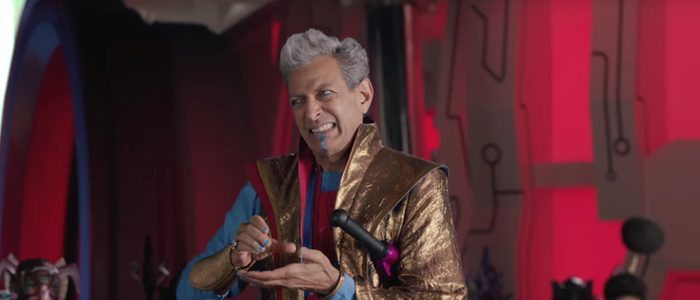 Thor: Ragnarok
The Thor franchise sucked. And then along came Taika Waititi, who realized what the Thor films needed was a whole lot of goofy comedy. The result: Thor: Ragnarok, a breezy, funny film filled with one killer cast. Chris Hemsworth's Thor ends up on a new planet, where he has to fight for his life while trying to return home to save Asgard from Goth Cate Blanchett. Thor gets help from his mischievous brother Loki (Tom Hiddleston) and the hard-drinking Valkyrie (Tessa Thompson). Jeff Goldblum also shows up, and does Jeff Goldblum things. It's a lot of fun.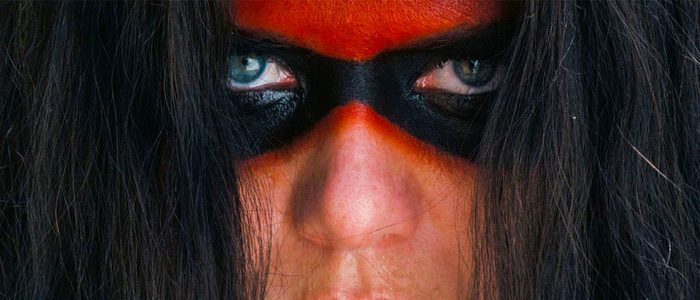 Mohawk
We Are Still Here director Ted Geoghegan helms Mohawk, a brutal indie horror film that's like a cross between The Last House on the Left and The Last of the Mohicans. Set against the backdrop of the War of 1812, Mohawk finds a Mohawk warrior (Kaniehtiio Horn) fighting her way through the backwoods of America as a group of cruel American soldiers try to hunt her down. The end-result is a film that does a lot with a little – Mohawk wasn't made for very much money, but Geoghegan and company put every last penny to work to craft a memorable horror movie.Coming Soon
iZombie: Season 4
Life Sentence: Season 1
Supergirl: Season 3
June 1
Assassination Games
Blue Jasmine
Busted! (Season Finale)– NETFLIX ORIGINAL
Disney's 101 Dalmatians
George Balanchine's The Nutcracker
He Named Me Malala
Joseph Campbell and the Power of Myth
Just Friends
Miracle
National Treasure
Nick and Norah's Infinite Playlist
November 13: Attack on Paris– NETFLIX ORIGINAL
Outside In
Righteous Kill
Rumor Has It
Singularity
Taking Lives
Terms and Conditions May Apply
The Boy
The Covenant
The Departed
The Prince & Me 4: The Elephant Adventure
June 2
The King's Speech
June 3
The Break with Michelle Wolf (Streaming Every Sunday)– NETFLIX ORIGINAL
June 5
Marvel Studios' Thor: Ragnarok
June 7
Hyori's Bed & Breakfast: Season 2 (Streaming Every Thursday)
The Night Shift: Season 4
June 8
Alex Strangelove– NETFLIX FILM
Ali's Wedding– NETFLIX FILM
Marcella: Season 2– NETFLIX ORIGINAL
Sense8: The Series Finale– NETFLIX ORIGINAL
The Hollow– NETFLIX ORIGINAL
The Staircase– NETFLIX ORIGINAL
Treehouse Detectives– NETFLIX ORIGINAL
June 9
Wynonna Earp: Season 2
June 10
Portlandia: Season 8
June 14
Cutie and the Boxer
Marlon: Season 1
June 15
La Hora Final
Lust Stories– NETFLIX FILM
Maktub– NETFLIX FILM
Set It Up– NETFLIX FILM
Step Up 2: The Streets
Sunday's Illness– NETFLIX FILM
The Imaginarium of Doctor Parnassus
The Ranch: Part 5– NETFLIX ORIGINAL
True: Magical Friends– NETFLIX ORIGINAL
True: Wonderful Wishes– NETFLIX ORIGINAL
Voltron: Legendary Defender: Season 6– NETFLIX ORIGINAL
June 16
Grey's Anatomy: Season 14
In Bruges
June 17
Club de Cuervos presenta: La balada de Hugo Sánchez– NETFLIX ORIGINAL
Marvel's Agents of S.H.I.E.L.D.: Season 5
June 18
Encerrados
June 19
Hannah Gadsby: Nanette– NETFLIX ORIGINAL
June 22
Brain on Fire– NETFLIX FILM
Cooking on High– NETFLIX ORIGINAL
Derren Brown: Miracle– NETFLIX ORIGINAL
Heavy Rescue: 401: Season 2– NETFLIX ORIGINAL
Marvel's Luke Cage: Season 2– NETFLIX ORIGINAL
Us and Them– NETFLIX FILM
June 23
Disney's Tarzan
June 24
To Each, Her Own (Les Goûts et les couleurs )– NETFLIX FILM
June 25
Hotel Transylvania: Season 1
June 26
Secret City– NETFLIX ORIGINAL
Star Wars: The Last Jedi
W. Kamau Bell: Private School Negro– NETFLIX ORIGINAL
June 29
Churchill's Secret Agents: The New Recruits– NETFLIX ORIGINAL
GLOW: Season 2– NETFLIX ORIGINAL
Harvey Street Kids– NETFLIX ORIGINAL
Kiss Me First– NETFLIX ORIGINAL
La Forêt– NETFLIX ORIGINAL
La Pena Maxima
Nailed It!: Season 2– NETFLIX ORIGINAL
Paquita Salas: Season 2– NETFLIX ORIGINAL
Recovery Boys– NETFLIX ORIGINAL
TAU– NETFLIX FILM
June 30
Fate/EXTRA Last Encore: Oblitus Copernican Theory– NETFLIX ORIGINAL
Mohawk