'Mowgli' Trailer And Featurette: Andy Serkis's Long-Delayed Version Of 'The Jungle Book' Is Here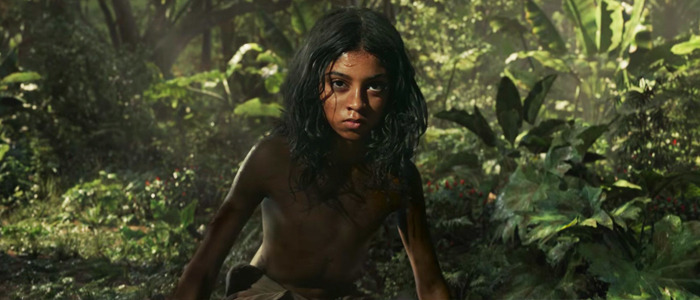 Andy Serkis is best known for his work in front of the camera in franchises like The Lord of the Rings and Planet of the Apes, but now Serkis is stepping behind the camera to direct his version of Rudyard Kipling's The Jungle Book. This one's called Mowgli, and it has a much more tactile feel to it than Jon Favreau's largely CG Disney version from 2016. But will that be enough to convince audiences to see this film?
Mowgli Trailer
Say what you will about the necessity (the bare necessity, even) of another take on The Jungle Book coming out so quickly, but Serkis managed to pull together a hell of a cast here. Rohan Chand (The Hundred-Foot Journey, Bad Words) plays Mowgli, and he's joined by Christian Bale as Bagheera the panther, Cate Blanchett as Kaa the snake, Benedict Cumberbatch as Shere Khan the tiger, Naomie Harris as Nisha the female wolf, and Serkis himself as Baloo the bear. Matthew Rhys, Freida Pinto, Peter Mullan, Jack Reynor, Eddie Marsan, and Tom Hollander round out the rest of the cast.
As an added bonus, the studio also released a making-of featurette that shows off a few glimpses of the cast delivering their motion-capture performances.
Mowgli Featurette
Serkis claims this movie hews closer to the original novel and is a "much darker" version of the story. "There's no singing or dancing by the animals, that's for sure," he says, and it's clear that he really relished making this as different as possible while still keeping it recognizable to the Kipling faithful. But even with the star power behind this project, I'm still not fully convinced that audiences will be lining up to see another take on this story so soon after Favreau's Jungle Book.
Motion capture and live action are blended for "Mowgli," a new, big-screen, 3D adaptation of Rudyard Kipling's classic The Jungle Book. The film features an impressive roster of stars under the direction of Andy Serkis.
The story follows the upbringing of the human child Mowgli, raised by a wolf pack in the jungles of India. As he learns the often harsh rules of the jungle, under the tutelage of a bear named Baloo and a panther named Bagheera, Mowgli becomes accepted by the animals of the jungle as one of their own. All but one: the fearsome tiger Shere Khan. But there may be greater dangers lurking in the jungle, as Mowgli comes face to face with his human origins.
Mowgli arrives in theaters on October 19, 2018.