'Preacher' Season 3 Teaser Welcomes You To Angelville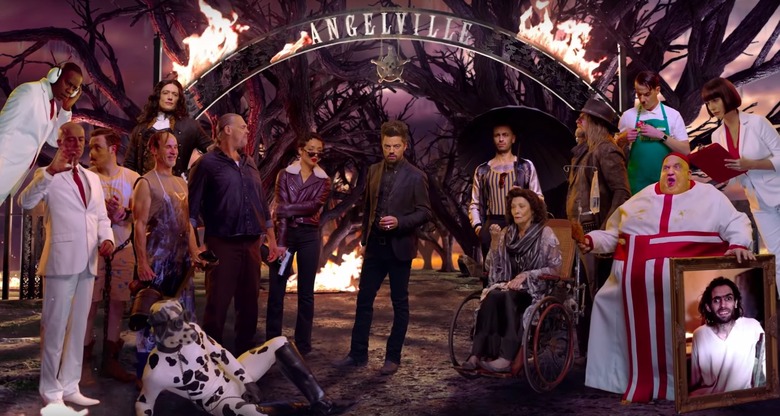 The first teaser trailer for Preacher's third season promises an even stranger, even crazier outing for the AMC comic book show.
The Preacher season 3 teaser brings us back to the beginning — or at least, to Jesse Custer's beginning. That's right, Preacher is taking us off the road and into Angelville.
Preacher Season 3 Teaser
The show stars Dominic Cooper as a super-powered preacher named Jesse Custer, Ruth Negga as the outlaw Tulip, and Joseph Gilgun as the Irish vampire Cassidy. The three of them spent season 2 on the road, searching the United States to find God, who has gone missing from Heaven.
The third season takes Jesse, Tulip, and Cassidy to a Louisiana plantation called Angelville, Jesse's family estate. But there are no sweet memories of childhood at Angelville, which is populated by Jesse's horrible and racist family. This upcoming season, which will run for 10 episodes, seems to adapt the second arc of the comic, which introduces us to Jesse's monstrous family, who could give the other supernatural threats in this series a run for their money.
Here is the latest official synopsis for Preacher season 3:
In Season 3, Jesse Custer's quest for God takes him back to the place he's been avoiding his whole life: home. Jesse, Tulip, and Cassidy return to Angelville, the Louisiana Plantation where Jesse was raised, and find old grudges and deadly obligations await them.  With the help of his friends — and a few enemies — Jesse will need to escape his past... because the future of the world depends on it.
Preacher season 3 premieres on Sunday, June 24, 2018 on AMC.