'Searching' Trailer: One Of The Year's Most Innovative Thrillers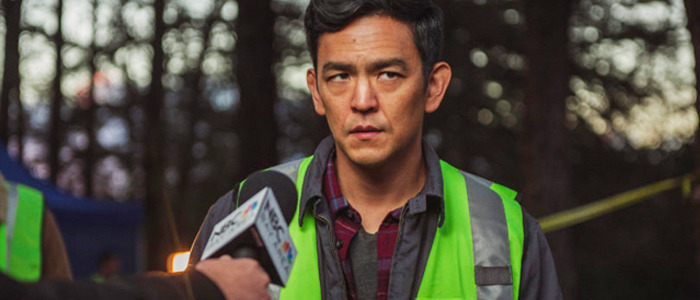 Sony has released new international trailer for Searching, one of the year's most innovative thrillers and easily one of the best films of 2018 so far. The movie unfolds entirely across computer and cell phone screens, but don't be turned off if you saw 2014's Unfriended and weren't impressed – Searching takes the form to a whole new level and delivers a mysterious, compelling story that hooks you from the opening seconds and doesn't let go.
If you've come this far, you're intrigued enough to check out the trailer. That's great news, because this movie absolutely deserves your attention. But if I may be so bold, may I suggest that if you're interested, maybe only watch the first half of the trailer? On a technical level, I think this one is better than the domestic trailer that came out a few days ago, but it also gives away a few things that I was surprised to find out when I saw the movie fresh at Sundance. It's up to you, of course, but I just wanted to arm you with that information before you make your choice.
Searching International Trailer
While Unfriended played out in a wide shot, the "camera" in Searching regularly moves around the frame, pushing in on certain areas to reveal clues or to draw the audience's eye to an important piece of information. Co-writer/director Aneesh Chaganty even created a new position for his editors Nick Johnson and Will Merrick called "directors of screen photography," because it better represented the fact that they did so much more work on the movie than simply cutting from one shot to the next. (The pair also created all the graphics you see on the screen, and actually began production on those aspects of the movie seven weeks before traditional cameras rolled on the actors.)
I can't wait for you all to see this movie. Grab as many people as you can – family, friends, anyone – and go see Searching in a huge group, because it would be a shame if such a brilliantly-executed movie fell through the cracks this summer. Trust me, you're going to want to see this.
Here's an excerpt from my review:
You might think that watching a story play out across screens might put you at a distance from the events being depicted, and perhaps that'd be the case if the film were in less capable hands. But there are plenty of legitimately moving moments here, as well as scenes of suspense that I'd put up against just about anything else. (A live-stream is stopped due to buffering at precisely the right instant for maximum effectiveness, a tactic that's thankfully only used once.) This is largely a showcase for the always-terrific John Cho, who capitalizes in the best way by delivering a personal, heart-wrenching performance as a father whose desperation becomes more palpable with every passing minute.
And here's the film's official synopsis:
After David Kim (John Cho)'s 16-year-old daughter goes missing, a local investigation is opened and a detective is assigned to the case. But 37 hours later and without a single lead, David decides to search the one place no one has looked yet, where all secrets are kept today: his daughter's laptop. In a hyper-modern thriller told via the technology devices we use every day to communicate, David must trace his daughter's digital footprints before she disappears forever.
Searching arrives in theaters on August 3, 2018.